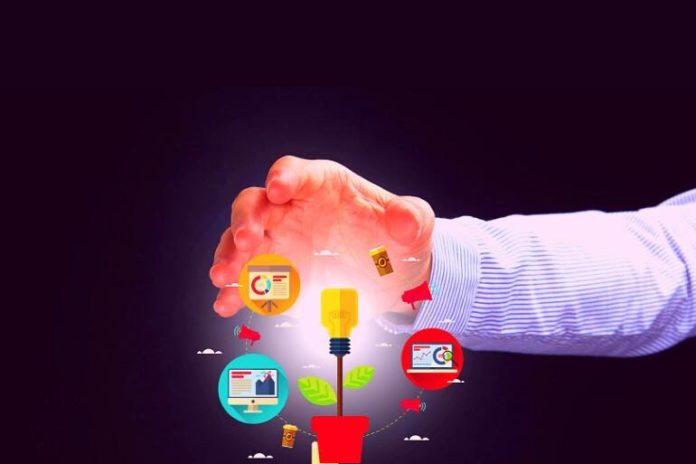 Technology is evolving at a breakneck speed lately, with what's touted to be the 4th Industrial revolution on its way – there's just quite a lot to watch out for each year. As we welcome 2020, we are anticipating some of the coolest trends in the technological evolution, something that top IT consulting companies are looking forward to inculcate in their business to give themselves the much needed edge over their competition. So read on if you are one of those curious ones looking forward to what this year has in store.
The Realm of 5G Network
The 5th generation mobile data network caught the attention of everyone with its blazing fast download and upload rates and an overall smooth usage. Having observed a welcome response in the USA and China in 2019 with its expensive and remote launches, the 5G revolution is speculated to be the next norm for the smartphone market and design in 2020.
This not only gives devices a great loading speed and streaming times, but it will also make mobile devices really efficient for heavy tasks on the go. Formerly limited to the physical constraints of a home or an office, this fast and stable mobile technology will increase bandwidth and provide efficient data transfer – leading to the possibilities of many Internet of things (IoT) and smart gadgets in the near future. With Starlink Broadband business already in the plans by SpaceX, about 2500 satellites have already been implemented to make this a possibility this year.
Also read: 123Movies – Watch Free Latest Movies, TV Shows, TV Series, 123movies Online or Top…

AI-As-a-Service
Artificial intelligence solution providers took over the tech market ever since it came around, with its wide use and flexibility, it has almost penetrated the entire digital scene in one way or the other. Most companies have started using its many branches of technologies to benefit and grow their businesses. This trend will only see a larger audience in this new year, with smaller and remote versions of the technology for custom usages too.
Being explored by the stalwarts in the business like Amazon, Google, and Microsoft – they are extinguishing the smallest of an enterprise's need with their patented solution. As we see the inhibition go away from using smaller implementations like chat bots to large scale machine learning based factories; the market has become more dynamic and hybrid seeing the potential that AI can unleash for them.
The Autonomous Driving Effect
While entirely autonomous vehicles for transport and logistics are yet a bit far from the narrative, 2020 is gearing full throttle in making advancements in this field. Although it's already the hot topic in the automobile industry, the level 5 (fully autonomous) is not the next step. While some Tesla cars have been witnessed the autopilot modes on the highway, it is yet at level 2 (driving support) or level 3 (driver driven in an emergency).
However, the speculations aren't just limited to cars, design labs are aiming to cater to the trucking and shipping sectors too. This market is also in the pipeline to make some news in 2020. We say that these progresses are to be made because, Tesla owner Elon Musk himself said that his company has promised a "complete" autonomous vehicle in this year. This bold statement has quite provided a heads-up to the other companies to at least upgrade their models to some level of autonomy.
Also read: 13377x Torrents for Movies, Games, TV Shows, Software Files in 2020
The Computer Vision
Computer vision is the field of technology, which is the great amalgamation of artificial intelligence and machine learning. In technical terms, this vision conducts the identification and scanning of items, places, people or objects from the visual images that they are presented with, through the lens of their cameras or sensor. These technologies are powered by the systems like Google Image search, where even your smartphone camera can analyse what are the components of the image – be it an object or a face.
These technologies are being used for a plethora of usages like self-driving cars to see and drive accordingly, machines would be able to see shortcomings that occur in the process and notify accordingly. Although this constant surveillance can feel a little dystopian as of now, and while it is in the earlier stages of its release, it is yet to be bound in the laws and regulation if it manifests in our daily lives.
The Blockchain Technology
Blockchain is one of the very few technologies that are creating a niche buzz for its breakthrough impacts in the tech world. It is a form of digital diary for recording transactions and keep it safe at the same time, by making the data encrypted and decentralized. With the backing of stalwarts in the game like FedEx, Mastercard, IBM et al in the previous year, this new technology is all set to bring about some real changes, by revolutionising the standards for smaller contenders too.
The in-depth implementation of blockchain with AI, Big Data, machine learning and other realms will solve a lot of issues regarding the mapping of huge amounts of data gradually. The solutions that this technology aims to provide can help sectors like e-commerce, supply chain or even government organisations achieve great level of efficiency and security at the same time.
In Essence
Although there are many controversies and theories for how these technologies would land in the real industries and workforces, there is also the hope of a better future from these. While mostly the issues revolve around the new set of digital ethics that might need to be set in place along with their respective cyber laws, they are no different from the banes of any scientific discovery in the history.
All in all, 2020 seems to be a promising year in terms of exponential changes in the way computing, management, manufacturing or even daily life technology is concerned, it may still take a longer period of time to make its mark in the commercial and general market.
Also read: Sun Nxt Coupon Codes 2020 One Month Free Subscription