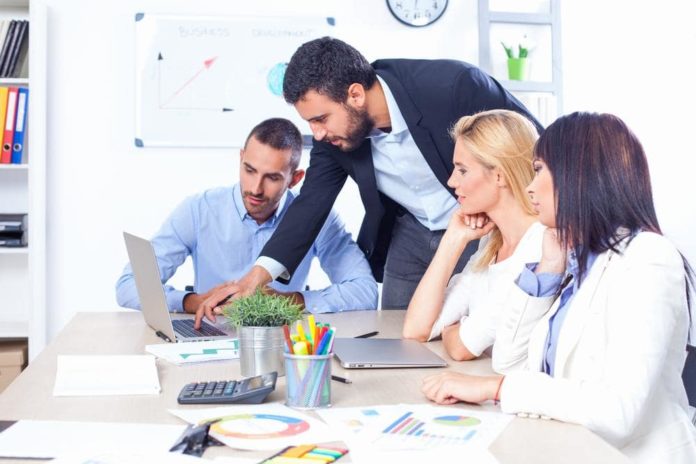 Whether it's a big organization, like Google and Apple, or a new start-up, every firm needs to implement design thinking to achieve innovative outcomes. Design thinking is not just a session where everyone discusses design solutions. It is an iterative process that requires important design collaboration tools to lead you to success.
This process consists of five phases – empathize, define, ideate, prototype, and testing – to bring out a final design. All the phases can be completed with the help of smart design collaboration tools.
Also read: Sun Nxt Coupon Codes 2019
Here are some useful designs thinking tools, categorized by phases:
PHASES I & II. Empathize and define
The very first step, to begin with is to understand the issue you have to solve by observing and talking to your customers. The final stage is to consolidate and analyze all the information you have collected to define the problem.
Since you cannot talk to every customer of your firm, therefore go with video conferencing software, such as Join.me, to interact with anyone globally.
This software shares your screen, records calls, and schedule invitations for you. You can even claim your customized meeting URL and further share it with participants to let them attend the same via VoIP, desktop, or phone.
After wrapping the user usability tests and research, you move to the define stage. In this stage, you work on analyzing the findings and establishing the elements that can help users solve their issues. Boards have been designed to put everything in one place for collaboration and easy sharing with coworkers. You have to drag and drop all the graphics, audio files, video files, font files, color swatches, and more.
You could even collaborate with the mood board to track your progress or brand asset to start defining elements.
Also read: Install Kodi 17.1 Ares Wizard
PHASE III. Ideate
The third stage is to generate ideas. You have to understand the customers' needs. With all the gathered data, you can now explore creative ways for solving the problem.
Savah design collaboration tool empower teams to design amazing products. The platform can be used to present digital designs in real-time, collect feedback and speed up the design approval process.
Savah helps team players to transform their designs into interactive prototypes in minutes, along with building interactive prototypes without having to write a single line of code.
The ideation phase is a great session for all your creative ideas. This brainstorming session must be long enough to flow your creative ideas but short to stay productive. Focus Booster is a great tool that works with advanced Pomodoro Technique while breaking up your work into 25-minute blocks along with five-minute breaks.

PHASE IV. Prototype
After having a solid brainstorming session, you can move to the next phase with your creative ideas. The next is the prototyping stage where you have to produce scaled-down versions of your products so that you can know how they will work in real life.
PHASE V. Test
In the last phase, you have to test the entire product to ensure whether or not it solves the defined problem. This will include testing and usability studies, which often lead you to redefine one or more issues based on new interface insights you collect.
Using Lookback as app or website, you can interact with your customers to know how they're using your products. You can easily go to live video or moderated testing with various users around the world. This software lets you record screens, faces, and voices. You can even scale your user research for self-testing and allow them to participate at their convenience.
Any organization or team can easily implement design thinking for developing better products. But this cannot happen overnight. Like any other organizational change, design-thinking implementation also takes time and effort.
Also Read: 1337x Proxy