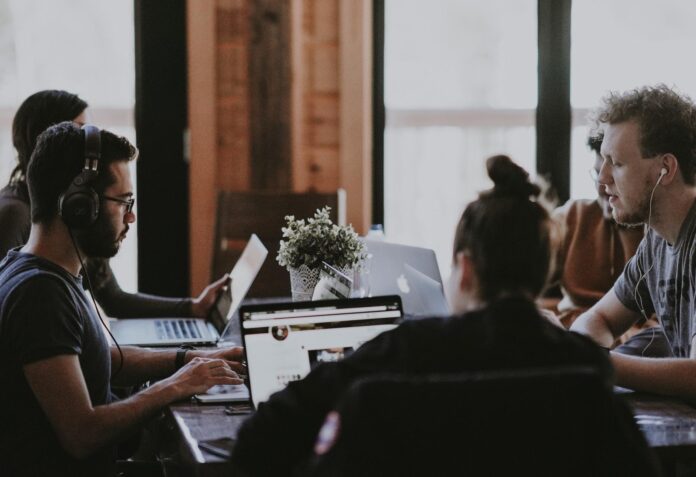 Even the biggest marketing teams need the right tools to survive and thrive in the business. Small marketing teams can be a force to be reckoned with when they have the right tools at their disposal, and, luckily for you, we know exactly what those tools are. In this guide, we'll take a look at some of today's top productivity, cybersecurity, and marketing tools to make your team both secure and productive. Whether you're taking on your first project or your 100th, these tools are for you!
1. For Cybersecurity/Password Management: Keeper Password Manager
The sad fact is that not enough of us take our cybersecurity seriously, not even at work! The majority of people (somewhere around 65%, according to a Google survey), reuse passwords multiple times both at home and at work. And, not surprisingly, about 80% of data breaches are linked to passwords. What does this tell us? It tells us that we need to take better care of our passwords. Cue the password manager.
Keeper is a small business password manager that offers protection for all of your passwords, secure documents, and more. You'll get encrypted cloud storage to keep everything safe and accessible by the entire team, no matter where they are in the world. Not to mention, Keeper includes dark web monitoring to ensure neither you nor your business's data is compromised. You'll get a notification if any of your data appears on the dark web, so you can act quickly. 
Keeper Business class is just $3.75/user per month, making it one of the most affordable password/cybersecurity solutions for small teams. Keeper also offers enterprise solutions so you can scale up your protection as your team/business grows.
2. For CRM/Sales Software: HubSpot
HubSpot has quickly risen through the ranks to become one of the best (and most essential) tools for marketing, sales, and customer relationship management. With HubSpot, your marketing team has everything it needs in one program to find leads, convert them to paying customers, and ensure the success of the business's marketing efforts. 
HubSpot is used by thousands of companies across the country and features fully-automated marketing software with lead generation and analytics, a sales hub with advanced CRM, scheduling capabilities, and so much more. HubSpot is a tool every business should have on hand to help trim marketing costs and convert those precious leads into paying customers.
HubSpot costs just $45/month for the starter marketing plan, but the company also offers some free tools for smaller startups. Visit the website today to learn more.
3. For Email Marketing: MailChimp
When it comes to email marketing, MailChimp is a tool you simply can't do without. From custom domains to marketing campaigns and beyond, MailChimp is your all-in-one eCommerce marketing and growth tool. Your customers will always have the latest news and promotions from the company delivered straight to their inbox, and the handy analytics feature lets you know who's actually reading your emails.
Audience management tools help you dial-in your audience for maximum results, and MailChimp's content studio can help you craft compelling beautiful content. MailChimp is great for both small and larger teams, and thousands of businesses already trust the service for all of their marketing needs.
MailChimp costs $14.99 for a standard plan and also offers a free plan. You can opt for the premium plan for around $299, and get all of the benefits you could ask for!
4. For Productivity/Organization: Asana
Never lose track of a deadline or project again with project/team management from Asana. With a simple, beautiful interface, all the tools you need to manage a team, and a great price, Asana is your go-to for anything productivity-related. Got a big project due next week? Create a task in Asana, assign everyone their parts, and monitor their progress. You can chat, upload documents, share links, and more through Asana's awesome software.
Asana's business plan is just $24.99 per user per month and brings everything you'll find in the premium plan, plus advanced integrations, portfolios, and more.
5. For SEO: Google Keyword Planner
Search engine optimization is going to be a prime concern for your marketing team, and crafting SEO-optimized content means having a great keyword planner on-hand. This is where Google keyword planner comes in. With the powerful search tool, you can find the right keywords for any subject, product, or service. From there, you can research the keyword density, get bid estimates, and much more.
If you're optimizing content for Google, there's simply no reason not to use Google Keyword Planner.
Conclusion
Today's marketing teams need the right tools to succeed, and these five cover everything from cybersecurity and password management to SEO optimization. Take your team to the next level today and start earning more money with these five essential tools for marketing teams.