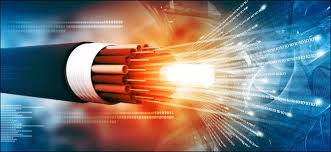 Ting Mobile, a mobile virtual network operator known for their wireless plans is expanding their fiber internet service further into California; next up Culver City, CA.
Network construction in Culver City is slated to begin in 2021 barring any further delays due to the coronavirus. The company expects its first customers to be able to access their new internet service by that summer. Culver City residents can preorder now to be amongst the first customers on the network. If they preorder by the end of 2020, they'll also receive a $50 bill credit on their first bill and free installation as a thank you for their patience during the construction phase.
Who Is Ting Internet?
Ting Mobile launched their first fiber to the home network in 2015 in Charlottesville, VA and has since expanded into cities in California, Colorado, Idaho, Maryland and North Carolina. Ting Internet is also in the construction phases of rolling out their fiber internet to residents in Rolesville, NC and Roaring Fork, CO. At the time of this article, Ting Internet is currently available in 12 cities and towns across the United States, with 3 more cities coming soon.
Ting Internet's company mission is to bring reliable and really fast future proof internet that only fiber optic internet can provide to residences and businesses across the U.S. Their service is a true FTTH or fiber to the home network, bringing the fastest internet available on the market to each city, neighborhood and home or business Ting Internet is installed in.
This is a big deal for Culver City, CA residents because unlike a majority of Ting Internet's competition, the customer will get an internet connection that is 100% fiber optic all the way from Ting Internet's headquarters to Ting's nodes to inside of the customer's home. Unfortunately not all fiber optic networks are constructed like this. Other seemingly fiber internet providers stop the fiber optic lines at the node and bring the rest of the internet connection into each home via a coaxial cable. While those hybrid fiber-coaxial networks are fast, they aren't as fast as they could be if the entire connection was completed with just fiber optic instead. There is some data loss when switching down to a copper or coaxial connection from otherwise a fiber connection.
Also Read: Steps to Fix the Microsoft Error Code [pii_email_9c55590039c2c629ec55]
Ting Fiber Internet Plans
Ting Internet offers residential, small business and enterprise internet options. Residential internet with symmetrical upload and download gigabit speeds will be $89 a month and business symmetrical gigabit internet starts at $139 a month. Business Enterprise internet is tailored to each individual business' needs and therefore prices do vary business to business. For businesses they just have to contact Ting Internet to consult with a member of the Ting Internet Enterprise team.
| | | |
| --- | --- | --- |
| Ting Internet Plans | Speed | Price |
| Home Gigabit | 1000/1000 Mbps | $89/Mo. |
| Fiber For Business | 1000/1000 Mbps | $139.99/Mo. |
| Starter Home Internet | 5/5 Mbps | $19/Mo. |
Ting has stuck with their straight forward pricing policy ensuring no extra fees or sudden price increases unlike the competition. What you see on your bill is what you pay. There aren't any promotions to negotiate for every year or surprise fees for using your internet service.
There are no data limits with Ting Internet either. They are completely stream friendly, in fact they encourage it. With Ting Internet, since it is fiber to the home internet, it streams TV in both HD and 4K without any of the annoying buffering or loading we've all come to expect with cable and DSL. Ting does not punish their customers for using their internet nor do they have a traditional paid TV service to subscribe to.