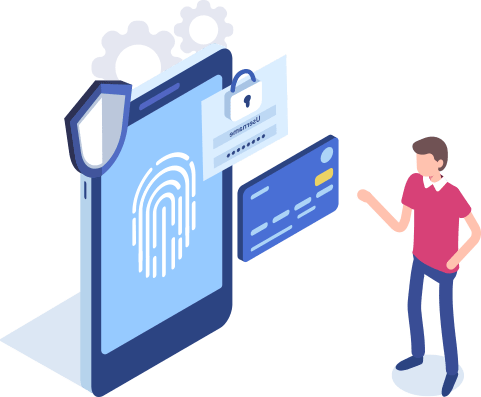 Introduction
The rise for organizations bit big and small to use and analyze data is growing every single day. Data management and analytics have emerged as one of the key ways an organization looks to improve its efficiency, increase productivity and drive sales and revenues.
However, the more data we are gathering, analyzing and processing, the more is our needs for effective storage growing. With terabytes of sensitive information, we need a secure and safe area to store the same.
This is why most businesses are turning to file cloud sharing solutions to help them in data leak prevention, store their data, allow secure access and prevent any data loss. In this article, we will look at one of the newest, yet strongest file cloud sharing platforms in the world. FileCloud.
We will look at some of its security features and see why is it being preferred as a leading data loss prevention storage solution by businesses.
Also Read: The Cybersecurity Risks of Automotive Cloud Computing
What is Data Loss Prevention?
The free-flowing use of data within the organization across multiple levels also means that it cannot be tied down. It needs to be accessible to people who need it and can be used to inform decisions and streamline processes.
Data Loss Prevention or DLP is a practice or a process, which is aimed at identifying weaknesses in the storage of data. The goal is to check for any breaches or elimination of sensitive stored data, or from allowing them to get into the wrong hands.
DLP stands for both 'loss' as well as 'leakage' and is typically used in reference to cyberattacks by hackers. Many different kinds of cyber attacks like ransomware attacks, phishing, spamming, malware, etc. can lead to data loss as well as leakages.
How Does Filecloud Help in Data Loss Prevention (DLP)?
While most file cloud sharing solutions are aimed at mere storage of data and allowing for team access (mostly editing and sharing), FileCloud goes over and beyond anything in this segment.
This is a product, which takes into account the sensitivity of our data and allows the software to have the best-inbuilt set of security features, you are likely to see in a file cloud sharing solution.
In the following section, we will list down some of the main security features, which prevent data loss and leakages.
FileCloud runs its own scan engine, which helps it in identifying any ransomware threat. The scanning engine helps in identify, separate and block any incoming threats.
One of the major features, which differentiate FileCloud is the end-to-end encryption on offer for rest files and in-transit files. This means that communication is always secure and safe.
Unlike other cloud solutions, which are not compatible with the anti-virus being run, FileCloud is. It integrates with anti-virus solutions like Symantec and offers complete protection.
US Federal Security Standards-
FileCloud is certified as FIPS 140-2. This is a standard of security, which is certified to by the US Federal Government. It is like the gold standard of security, which should be maintained.
Two-Factor Authentication-
FileCloud prevents any suspicious or questionable activity by having in place the two-factor authentication. You need the email, as well as a text code by provider Twilio.
In addition to the above-mentioned security protocols, FileCloud is also strong when it comes to other DLP features like-
Remote Wipe
Endpoint Backup
File Versioning
Recycle Bin
View Only Files
Smart DLP
There is no doubt that as a cloud file sharing solution, FileCloud goes over and above, anything being provided by similar products in the segment.
Conclusion.
Data Loss of Leakage is a very important area for businesses in 2020. The opposing pulls towards making data available to all (within the company) as well as having security systems in place to prevent anything untoward from happening is driving most companies to look for stronger solutions. With FileCloud, you have a great cloud storage solution, which rounds up a great storage product with amazing security features.
Also Read: Mega-Hacking: Billions of Internet Devices at Risk