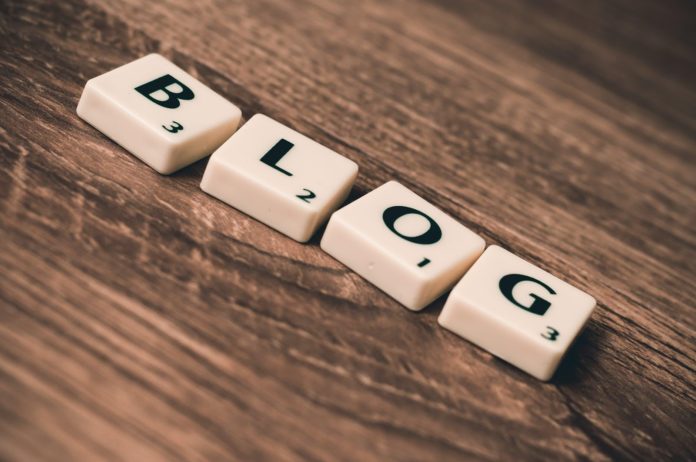 Whenever we have to do something, anything, we start by preparing a checklist of the essential elements that are included in that task. Whether you are traveling with your family and you want to pack your suitcase, or you are camping, and you want to take the essential items with you. The same is true for content. For any content to be successful and fulfill its requirements, there are some crucial elements that you have to take care of. If your content has all the essential elements, it will be well received and liked by your audience. If it doesn't, then you will be left with a long piece of text or a video that is not worth all the effort that you put into it. If that is the case, then you need a content upgrade that can ensure that you have all the elements that are imperative for your audience. Whether you have a vlog, a blog, or any other type of disseminating content, you need the following 10 things for it to make an impact.
1. BRAND GUIDELINES
Whether you are a startup, a small to medium business, or a huge conglomerate, the chances are that you have multiple teams or people working on your content strategy. This means that you run the risk of them sound different. They may all represent your brand in different tones, voices, and languages. What you need is to set a basic guideline so that they all are on the same page. You can build your brand book to make sure that no matter how many people are in your branding team, they all have access to it so that all your content creation is done in a single tone and voice. Find out the tone, language, and voice that your audience reacts to the most and that will make your content very effective, and it will have the chance of actually resonating with your audience.
2. MARKETING OBJECTIVES
A lot of businesses are creating content to market their brands as well as their products and services, but a lot of those businesses fail to achieve their targets.
Why is that?
They don't have specific key performance indicators (KPIs) and goals for their content strategies. You should come up with KPIs and metrics that can tell you if you are content is actually working or not. Otherwise, you will just be creating content that doesn't matter to your audience, and that doesn't do anything for your business. You can have different types of content based on your needs like:
Content for brand awareness
Promotional content
Local market communication
Support content, etc.
3. ATTRACTIVE AND ALLURING HEADLINES
Just like your appearance is the first thing that people notice about you and make snap judgments based on your appearance. The same is true for your content. The first thing that people notice about your content is your headlines. Your headlines make the first impression on your audience. Whether you are writing email content, blog, articles, web content, or you are creating a video; you need to make sure that your headings are very attractive. They have to incite some sort of emotion from the audience and make them highly curious. 
Also read: Understanding Section 508 Compliance in 2020
4. COMPELLING LEAD
When the customers read your headline, they immediately become curious about your article, blog, or your video and want to find out more. Now what you have to do is to give them a very compelling lead so that they are hooked on the content. If you are writing a news report, then you should have all the important points highlighted, or if you are writing a blog or an article, then your first sentence or the first paragraph should do the trick. It should be enough to compel the reader to carry on reading until the very end.
5. USEFUL SUBHEADINGS
Subheadings are one of the most integral elements of the content. What they do is that they break up the text so that it becomes less threatening and more visually attractive. Nobody wants to land on a page that seems to be filled to the brim with text. Subheadings are also important as they allow the readers to skim the text instead of reading all of it. As if it wasn't enough, subheadings are a great way for you to boost your search engine optimization.
6. INFORMATIVE AND ENGAGING BODY
The main body of your blog or article is what the viewer or reader is after. This is where you address your customer's issues and help them out by either answering one of their questions or giving them a solution to some of their problems. This is where you establish your authority in your industry or your niche. If your headings and subheadings are amazing, but your actual content is boring, then it will defeat the entire purpose.
7. A PICTURE SAYS IT ALL
We are becoming more and more visual with time. That is why it is always a good idea to include a photo, infographic, charts or any other visual representation of the data that you are trying to deliver to your audience. Not only will it make the information more readily digestible, but it will also increase your page's visual appeal. The more graphics that you have on your page, the more time your audience will spend. And the more time your audience spends on your page, the more it will tell Google that you are an authority on that subject.
8. POWERFUL CALL-TO-ACTION
Content without a CTA is nothing. Remember that all the effort you are putting into your content is to either increase your brand's reach or increase your sales. That is why you have to make sure that you provide a compelling and hard to ignore CTA in your content. It could take a lot of forms like a button, and a subscribe form, or anything else. it could be a link to another blog.
9. RELEVANT INTERNAL LINK
How will your audience know that you are the authority in your industry and that you have written extensively on various topics? Through internal links, of course. Once your audience lands on one of your pages, you have the chance to make sure that they explore your website or blog thoroughly before they leave.
10. GOOD META DESCRIPTION
This is one of the essential elements that a lot of businesses take for granted. Your Meta description is what Google will show as a snippet in the search results. If you have not given any Meta description, then Google will take the first two sentences from your article. This may not be the best way to represent your article.
CONCLUSION
These the 10 most important elements that you must have in your content so that you can effectively target your audience and make sure that you turn your potential visitors into confirmed clients. Keep these points in mind when you sit down to create the next piece of content for your business.
Also read: 4 Types of Engaging Social Media Content You Can Try in 2020