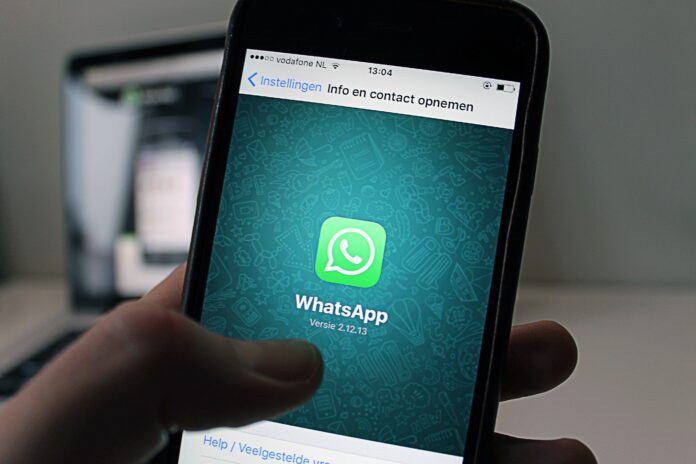 WhatsApp is one of the best applications without which we cannot imagine having our mobile. Millions of people use this form of communication every day and it is the first one we install when we have a new Smartphone. But today we check whether WhatsApp can be activated without a verification code or not and how we can try it if we do not want to receive the code on our mobile.
If you have downloaded this app recently, you will know that it seeks to ensure to the maximum that the one that installs the app is the owner of the phone or number and not an impostor. To do this, when you download and install the messaging service, you receive a text message on your phone with a verification code that you must write during the process so that the installation is completely completed. A 6-digit code that WhatsApp sends us to verify that we are the owners of the phone number with which we want to register in the app.
Also Read: Whatsapp Blocks 2 Million Malicious Accounts Per Month
Different ways to Activate WhatsApp
After downloading the messaging application on our device, the first thing it will ask us when we go to install it is verify that we are ourselves. To do this, you will send us an SMS message or we can also indicate that you do so through a call.
How to Activate WhatsApp Through SMS
The usual way to verify your profile in the application is to do it through a code that will be sent by SMS and that will verify that you are the owner of the phone you want to activate and the account in question. This will happen whenever you install the application on your mobile phone or whenever you delete data and log in to your account again.
To do it simply:
First, download and install WhatsApp from the Google Store if you are android user or App Store (IOS User)
Install the app on your smartphone
Enter your 10 digit phone number
You will receive a code by SMS
If the SIM in your Smartphone it automatically take that OTP(one time password) OR if its on another phone note down the code  & Write down on the screen
It will sync with the backup and your contacts (You have option to backup your contacts and Messages)
This is the easiest and most common way to activate it.
How to Activate WhatsApp Through Call
Another useful option to activate the messaging service is to do it through a call . As in the previous case, you need a confirmation pin that will be dictated by an answering machine. If you do not receive the PIN that is sent by SMS, nothing happens, you can select the call option and your mobile will automatically ring, you will go off-hook and they will dictate the six figures that you must enter in the verification PIN.
Download the application on your smartphone
Install the app
Enter your number (with the country code)
Wait 60 seconds
Check the "Call" option
You will receive a call on your smartphone
An operator will dictate the number
Write it down
Write it on the verification screen
Also Read: Sun Next Coupons for New Users in 2020
How to Activate WhatsApp Without Verification Code
If you are abroad or do not have the PIN card on your smartphone, you will not be able to install the app. From the company itself they assure that "the verification code is necessary to verify that the number you want to use belongs to you. "It is a requirement to verify the phone number with the code received by SMS or call . We do not send the code by email or to a different phone number than the one you want to verify, "they clearly explain from the company.
Although the company itself makes it clear that it cannot be activated without a verification code, some users assure that there is a way to do it and that it will allow them to send you the code by email and not by SMS. We have tried it and we have not succeeded, but you can try your luck with this method that will not require receiving any message or call, although you will receive a verification code through your email.
To do this, you will have to follow steps similar to the previous ones.
Download the application on your smartphone normally
Access to install it
Put the mobile phone in Airplane Mode
Activate WiFi connection without removing Airplane Mode
Enter your mobile phone number
You will not receive any message because it is in Airplane Mode
It will ask you for an alternative: email
Write your email
Press send and quickly press " Cancel "
You will receive a code that you will have to copy
Enter the code in the application
Some time ago we also explained how to activate WhatsApp without an associated phone number, although it is not an easy process but you can also try it.
What if I receive a verification code without requesting it?
In order to protect our account, WhatsApp will send us a notification when someone tries to register an account in the messaging app with our phone number. Therefore, if we want to keep our account safe, we should not share the verification code of WhatsApp with anyone , even if we trust it.
If we receive this notification, it means that someone entered our phone number and requested the registration code. This is something that can happen if some other user makes a mistake when writing the phone number and without realizing it, they change some number and it matches ours. Although yes, it may also be because someone is trying to access our account without our permission. Now, you will not be able to do it if you do not get the SMS with the verification code that WhatsApp sends to our phone. However, in the event of any suspicion of a fraudulent action, it will be best to report it and report it to WhatsApp.
Also Read: Video Calls With 100 People: Best Alternatives to Skype