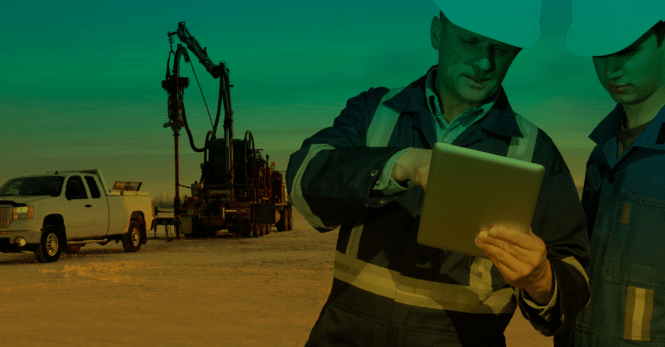 In the current environment dictating the natural gas sector transportation, spend management and analysis burden the revenue streams. Oil and gas vendor spend analytics play a critical role in executing financial operations. In the USA, rapid decline of oil production a few years ago left several companies with no choice but to rely on lean and mean functions. Times have changed for the better, but no one can afford to commit the same mistakes that shake the fortunes.
If you run an exploration business, it is time to roll up the sleeves and review areas like the supply chain. This is where mistakes have caused losses. This post will enlighten you on advanced analytics and how it helps in stabilizing profit margins even in the lean periods.
Key Role Of Spend Management In The Oil And Gas Industry
Overall, oil and gas vendor spend analytics refer to gathering data from all connected sources that an exploration company utilizes for its operations and management. The same is collated and analyzed for various functions for internal processing. Once analyzed, the information is divided and categorized for further assessment. The eventual aim is to curtail the procurement costs, help teams to supervise and control the workflow. A faulty analysis cripples the profitability and reduces the chances of further business development. The errors consume the acquisition process, requisition, costs of budgeting, planning of the supplier and vendor management. It indirectly affects inventory checks, sourcing of equipment and product design and development. When the supply is high and the demand goes down, it signals yet another problem which also involves job cuts.
For example, let's take the transportation and logistics which is a crucial part of spend management. Most exploration companies target safety issues but ignore expenses related to this area. The faltering step results in several other increasing cost factors. How errors in that link in the supply chain adversely impact revenues, especially in the North American context?
Since 2015, there has been a shortage of trucks. Even drivers are in short supply and hence the shipping costs have increased.
Industrial activity has decreased too, making it painful and difficult for companies to keep regular transportation costs down.
Many upstream companies depend on vendors to arrange transportation. They also deal with 3rd parties at a cost. With heftier charges it becomes onerous to manage expenses as the burden shifts to the company.
Few organizations acknowledge the need for software to manage, anticipate, and recover from losses.
Limited deployment of sophisticated systems to handle complicated logistics is an unfortunate mistake. No upstream company can afford to cripple their revenue system by neglecting it anymore.
Also Read: 6 Reasons You May Need to Acquire an Emergency Loan
Beneficial Influences Of Automation And Advanced Software
When digital technologies are already present to aid exploration companies, then they should be a part of the daily system. Companies using the advanced analytics have been capable of curtailing losses and keep up the marginal profits. The benefits of innovative and tailor made systems have improved many tasks and operational processes.
The 4 areas they indicate positive influence:
Cutting-Edge Systems Reduce The Wrong Outflow Of Funds
Computerized tasks are essential today to reduce human errors in hazardous areas. The deployment of AI and ML have proved humans can be shifted to safer tasks while robots take over the remote and dangerous ones. Efficiency increases and they are more productive at work. Instead of geologists going to the deep seas, they can manipulate and analyze the data collected from a central room. This solution also saves money being spent on them. At the core of the earth, many minerals and natural sources can be detected for the exploration companies with sensor-based systems. Reports can aid the teams to know how much funding will be required based on the information collected and probed. This is a core area to focus on to stabilize profitability and curtail crippling expenses.
Pumpers require systems for monitoring the deep earth routines. AI represents an extremely significant investment to optimize the rig operations. They help simultaneously in multiple projects and manage the digital oil field with precision. This is another time and money saver answer for the oil and gas industry in North America.
Also Read: Fire Alarms, Smoke Detectors, Smart Sensors – Differences Explained
7 Steps To Stop Excessive Expenditure
Several solutions can be adopted to reduce expenses. They help not only in production but also in OPEX and CAPEX. Well logs and sand properties can be logically deduced for optimal production capacity. Here is an organized 7-step procedure that aids vendor spend management.
Now that you know that there are ways to prevent the expenses from spiraling, why not obtain an appointment with a stable service provider?