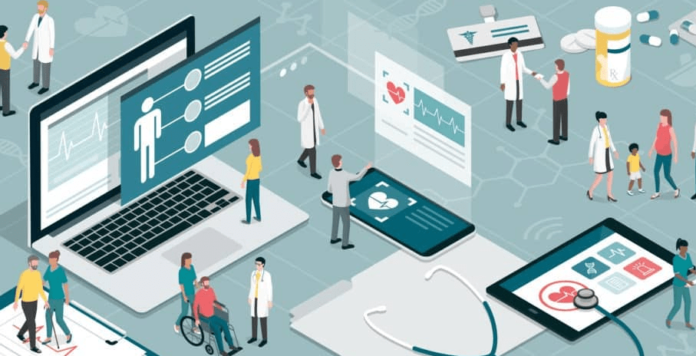 An Electronic Health Record (EHR) contains the entire electronic medical history of a specific patient that the provider delivers. This system helps provide seamless accessibility to a patient's data and smoothen the process of patient treatment. That is why many people are focused on learning how to create an EHR for utmost convenience.
An EHR also helps schedule meetings and appointments, provides guidance to doctors to foster the development in preventive care, and provides a one-window panel for patients' medical information. If you also want to learn about developing an electronic health records system and read the complete guide about how to build your own EHR, this article will help you. Let us focus on that.
How To Create An EHR?
Step 1- Ideal Validation
Checking the validity before you want to know how to create an EHR is important. For starters, understand your customer's requirements. Find out what their expectations are and how you can extend a helping hand to fulfill their needs. Create a list of questions to carry out the development process seamlessly. Once that is done, you will have a clear idea of what to provide and how you can do that precisely without wasting any time. This may work well to clear the expectations of your client.
Step 2- Discovery And Prototype
If you want to know how to create an electronic health record system, you must focus on the second stage very carefully too. This stage involves creating a flowchart that incorporates processes and procedures. Here, you may have to recognize the features of the EHR software and work accordingly. That is why experts also suggest analyzing the technology stack comprehensively at this point. This may also further help you to estimate the costs involved with the same.
Step 3- Design And Development
In the third stage of the EHR development, you need to focus on designing. One can develop a raw EHR design software that will help decide what type of design you have in mind for this. That is why you also need to create modules for diverse segments. Creating diverse modules will not only help you to streamline your tasks but also fast-track the development process. Apart from this, it can also allow you to conduct effective screening and performance examinations on time.
Step 4- Testing And Debugging
In this stage, having a certain amount of quality assurance is the need of the hour. That is why the quality assurance team involves themselves in recognizing any bugs in the process. As such, EMR software development is highly likely to function properly in the long run. In this process, the quality assurance team will check the design, track the operations and go through the development stages. This will help you create a proper EHR system without any hindrance.
Step 5- Launch And Maintenance
How you create the EMR software is highly relying on the user's demands. This is important so that one can launch the product in the appropriate market and environment. It will hardly take time to understand where and how to create alternations in the final solution. As such, the first thing that needs to be done is to launch an MVP solution. This will help determine the performance and receive accurate feedback. Once you have some information at hand, it will be easy for you to change the features of the EHR system.
The Bottom Line
If you have been wondering how to create an EHR system, this article is all you need. Make sure you focus on it without any hindrance and practice the step-by-step guide for utmost convenience. We promise; it will provide the results you are expecting. 
Also Read: How To Build Maintainable Software Systems From Scratch