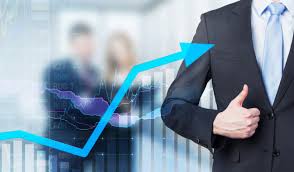 Talking about adding genuine knowledge to your institute assignments, specifically when it comes to the wonderful words works. You're always looking for the best reasonable yet remarkable answers you can write down in papers latched into your weekly project folder. Keeping this in mind, the very first Google page does the magic for you or any other search engine you're using these days (Yahoo, Bing, Ask.com, AOL.com, Baidu, etc). However, if you maneuver your mouse right at the bottom of the screen, you could see listings endorsed by numbers 1, 2, 3, 4, 5, 6.and so on.
These are the pages having all the related websites endorsing information you're looking for. Regretfully, the only pages users generally refer to is the first page or the second one, but then again, only at rare moments when they need extra awareness from another random source out there.
So what's the magic spell that conveys 'search engines to carry on your wordings on the web to remain on the no. 1 spot? Well, it's all about the SEO strategies, tips, and tricks that make way right at the very top of the Google Page. And, if you're a writer imparting such techniques that deliver both words and ways that most of the users find helpful and trustworthy to use them as cross-quotations in their works.
Here are some of the best ways you can enhance your content writing with SEO and have the perfect cohesive ingredient for ranking your content writing endeavors atop 'Google First Page Ranks' ASAP!
Search & Go through Top Rank Websites
One of the best ways to learn SEO is going for a learning boot-camp or training yourself from a keen-eyed perspective. You're going for a bird's-eye view venture via searching different niches/topics on the webpage and reading the first top 3 for each category, seeking what makes them special and manageably clockwork, happens to be they're ending up in the top page ranking.
Furthermore, the top ranked websites are generally run 24/7 by online companies supported by their concrete and mortar business corporations. Thus, you can keep up with their daily feeds of news, articles, and developing stories and create relevant content on your webpage. To top that with creative writing constructs and cherry-pick user-desire content, you can try finding empty spaces and fill them with your notions and impressions. Henceforth, creating chances to topple the toppers on the search engine, making headways for your URL address to be mention right at the pinnacle point of the first page. We wish you good luck!*
E.g. Keanu Reeves John Wick Chapter 3 Parabellum breaks Box Office records that hits a knife-slashing scar at Avengers: Endgame Box Office record for a hefty first-week $52 million ticket sale. With this news, as being a content writer I could write an article shedding light on Keanu's personality and how he could be a perfect choice for playing Batman in the upcoming 2021 film. Not a bad idea creating a spark between Marvel and DC, since Reeves' is interested in playing the X-Men Wolverine character. Talking of Marvel, nothing gets more stylish and web-based for your wardrobes then this exclusive Spider Man Far from Home Jacket. Absolutely stunning and reasonable for the price.
Always Post Original Content
Be brave enough to give your thoughts some words into creating some compelling articles and blogs on your website. Since you're trying to position your URL on high rankings, mind-bending content is always the success scheme of content writers, putting their inventive ideas, innovative concepts, and mindful notions in forms of words. This will have a great impact for putting your website straight ahead of other webpages that rely usually on article spinners and stealing content every so often.
In addition, when you authentic your articles and do abundant cross-reference content writing at your online platform, the Google crawler acknowledges, this, building trust with your URL. We should always keep this in mind that Google always looks to validate genuine, new, and breakthrough ideas that would touch core brainpowers of online database seekers.
Authenticate Your Content with Awesome Ideas
With more and more original content you're publishing online, you're always relying on your intellects and precise philosophy grasps, which you've harnessed from a specific topic. Given the situation, it's about time to hit the hammer hard to score the most on the scale of your I.Q. capacities. Sense your best buddy brain and go ingeniously brainier than ever before. Try giving your content the much-needed garnish of intriguing phrases, parts, and impacts they would have on readers and even on other content writers trying to implement the top-spot 'Golden Rule' i.e. by following the very first SEO tip we've just mentioned in this post.
Moreover, if you're truly trying to add up the sprite to your content, then always pay attention to your writing and ease it up a bit. Do not used complicated, offensive, or slang words in your writing and keep it dotted with funny phrases, mindful interims when impressions of analogy are given, etc. With this formula, your authentic work will definitely be kept in the topmost limelight junctions of page rankings.
Post a Catchy Title Caption for Your Blog
You're on the verge of "first impression is the last impression" conception when it comes to create captions. Simply put, you have to overwhelmingly garnish an appetizer i.e. the starters before the main course is served. Make sure you're using the right words and phrases in the small space given for the text. You have to use minimum amounts of words (3 to 5) to make an enlightening impact on the readers mind, revealing a somewhat remarkable stance you're trying to derive through your blog post. Besides, put up a good format and word choice for your meta-description as well amid your Main Title and Meta Descriptions are in the wild cards to show up in the search pages result.
Use Keyword-rich Captions & Phrases
Always try using keyword rich phrases in your captions and try putting its inscribed impact throughout your content. Remember, you're not going anywhere if you're explaining a 300-500 words article on your website, especially when it's a crucial or trending topics abuzz over the internet. The exemplified word-based content, the more meaningful and trustworthy source it gets for visitors visiting your online domain. Please be caution, not always focus on making your content feasible for search engines to execute. You should always remember you're writing for humans and not robots. Also, you're a content writer not a novelist, beware!
Few pro tips for you guys regarding using keywords:
Try using significantly important keywords right at the intro of your article, blog, or guest post. Try using at least two of them in the first 300-350 words or so. Check the words count using word counter tool.

Try assimilating two-to-three keywords by breaking and combining them creatively. Hence, giving birth to many-sided keywords of the same trending topic.

Try using your keywords a multiple times according to the standard "keyword optimization" rule. Take heed! Never try stuffing similar words and keywords into your content. At least there should be a 160 characters distance space between the two specified characters.

Try using keywords in your sub-posts i.e. articles and blogs you're using for link building. Keep note, old blogging days were famous for buying links and traditional online link farms available to invest your assets at.
Add Funny yet Factual Imagery to Your Content
One of the most vital content-SEO integrations is that you add picture presentations to your content. You can never go wrong with this search engine optimization tactic, since you're adding up the most evocative connection to your eloquent content you've posted online. Trying adding creative images that signify your captions in the most mesmerizing way. Try putting random GIFs to your content that definitely adds more life to it, and even inculcate multiple images to each of the sub-headings you've mentioned in your article. This is one of the win-win criterions for your SEO-based content writing works.