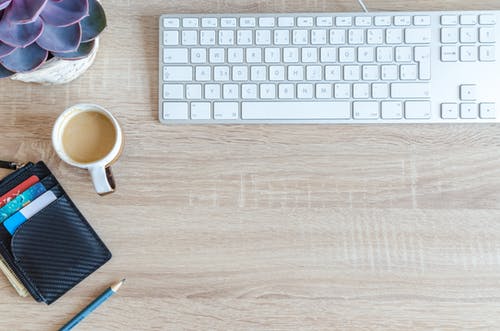 11 Das Keyboard models are available on the market and we checked each of them. Please feel free to read the following short reviews.
1. Das Keyboard 4
The Das Keyboard 4 comes in 4 different models:
The Das Keyboard 4 Pro
For Apple Fans The Das Keyboard 4 Pro For Mac
For Maniacs The Das Keyboard 4 Ultimate
The Stripped Down Das Keyboard 4 Root
Although all of them are based on the same model, each has slight differences which distinguish them all from each other. Before we get to each of the variations let's look at the features they all share:
Superior Rugged Construction with an aluminum top panel
Keycaps and Cherry MX Mechanical Key Switches rated for 50 + Million keystrokes
Gold Contacts
Dedicated Media Keys
Dedicated Sleep Button
Laser Inscribed Keycaps (all except the Ultimate model)
Oversized Volume Knob Control
Anodized Aluminum Top Panel
Also Read: The Growing Trend of Online Streaming and OTT Platforms in India
Das Keyboard 4 Ultimate
The Das Keyboard 4 Ultimate comes with absolutely no key inscriptions-every key is blank. Yeah, that's right, the Das Keyboard 4 Ultimate has absolutely no key inscriptions. As stated by Das, this keyboard is aimed at the "bad ass" typists and gaming enthusiasts. It's sleek, robust and gives the user a very special typing experience.
Das Keyboard 4 Pro
Mechanical keyboard Das Keyboard 4 Professional shares most of the same features as Das Keyboard 4 Ultimate, but one of the defining features that distinguishes them is that Das 4 Pro has laser etched keycap inscriptions. On the F and J keys there are bumps, so you can match your fingers with the QWERTY keyboard with touch alone instead of sight. Other than this, the majority of features are similar.
Das Keyboard 4 Professional for Mac
The Das Keyboard Professional For Mac, again shares most of the same key features in the series as its predecessors, but with a few significant differences. First, the Das 4 Pro For Mac is specifically designed around the Apple Mac OS, and the core functions of Mac. The other important difference with the keyboard is that for the best typing experience, clicky Cherry MX Blue switches are used. Because blue switches are used this is more suitable for typing rather than play, but ultimately it will fit well for both.
Das Keyboard 4 Root
The Das 4 Root, is a minimalistic Das Keyboard 4 version. It's built around the 4 Pro, but with a few differences. Firstly, instead of USB 3.0, it uses a USB 2.0 hub. It also comes with an extra long braided cable. The Root also used Cherry MX Brown switches in the series, like the others (except for the Pro for Mac), and dedicated media controls.
Ultimately, Das Keyboards are exceptionally constructed mechanical keyboards. If you're in the market for a great mechanical keyboard without the flash, Das Keyboards are high quality option. In addition, these keyboards are great if paired with innovative and ergonomic multi monitor stands available at Jestik.
Also Read: Email Marketing Trends to Expect in 2020