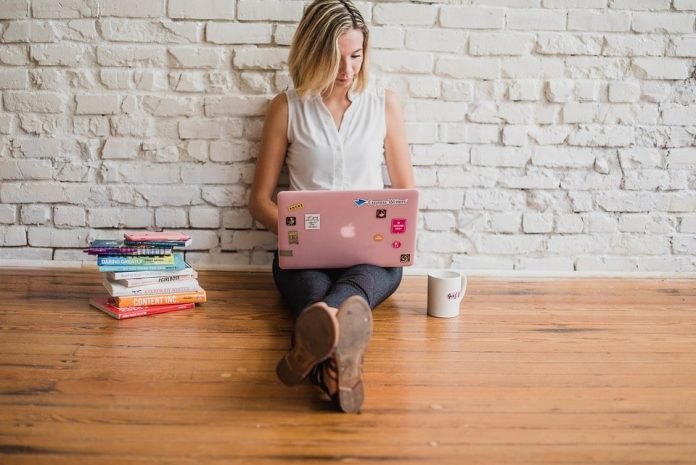 AI providers will tell you AI content is best; human writers will tell you human content is better. And to some extent, both parties are correct. Yes, bias plays a huge part in this debate, however, both have their own place in the digital marketing landscape.
In this article, we're going to share 5 reasons why we believe human made content will always be better than artificial intelligence. If you're interested to learn more – or even if you completely disagree, read on and let's get stuck in…
1. AI learns from human-made content
One thing that many people don't realise about AI content generated by the likes of ChatGPT, is the fact that these programmes can only create content, based on human-made content that already exists.
So, yes, while ChatGPT can indeed generate some very impressive content (particularly to those who can't write themselves), it is in its very nature 'man made'. It is essentially plagiarism, but it's not classified as such because it takes from everyone all at once.
2. AI cannot create 'new information'
Again, AI writers are limited to the information that they have. They can't set new trends or make innovative discoveries in their chosen industry.
Unlike human creatives, AI auto-generated content will always be 'old news'; existing ideas regurgitated in the style of whichever human writer it's prompted to emulate.
3. Humans write with passion and emotion
While artificial intelligence can technically recognise quality writing, it doesn't feel it. Nor can it empathise with an audience and truly understand them on an emotional level.
Human writers are consumers. They can get into the minds of their target audience and craft a compelling piece of writing that speaks to them in a way that AI simply cannot.
Again, AI writing certainly has its place within the digital marketing landscape and it can be used to craft some truly excellent information, however, it has its limitations.
AI can generate large amounts of writing quickly, but it can never compete with a piece written by a human creative who has taken their time and laboured over each syllable and sound.
4. Humans have opinions
Just as artificial intelligence can't create new information, it can't have an opinion either. While you can certainly ask a chat bot what it thinks about XYZ, the response will not be its own. This means that AI is unable to generate content about current events or rapidly changing topics. Humans on the other hand can always have their finger on the pulse and be relied upon to share compelling and polarising opinions to get those tongues wagging on social media.
5. It can only be so unique
What many users seem to forget is that they aren't the only people using AI to generate their content…
Let's say 1,000 people in the travel & tourism industry request details on the biggest trending topic of the time. All 1,000 users are going to get (more or less) the same information. Following that, they'll each ask the AI to write them an article on said trending topic…Just how much variation do you expect we'd see between all of its offerings?
The fact is, all 1,000 articles are going to be incredibly 'samey'. Sure, those people certainly got the content they needed in a few clicks of a button, but the content doesn't have much value.
Human written content will always be superior in this regard – in that it will be unique.
Final thoughts: Use it but don't rely on it
Artificial intelligence and its ability to automatically generate large amounts of content is indeed handy. So, don't write it off entirely. There's a time and a place to use AI. However, don't make the mistake of neglecting human talent and blindly embracing AI without a second thought.
If you want to stand out from the crowds, don't follow suit and rely solely on AI to create content for you (otherwise you'll blend right in with the bland); use flawed, emotional, passionate, sporadic, crazy, mortal human creatives instead!
Of course, we understand the desire to use AI content if you have a limited marketing budget, however, it is definitely worth exploring your other options. For example, an SEO company in Dubai with a gifted team of human creatives will be far more capable when it comes to accommodating your digital marketing needs.