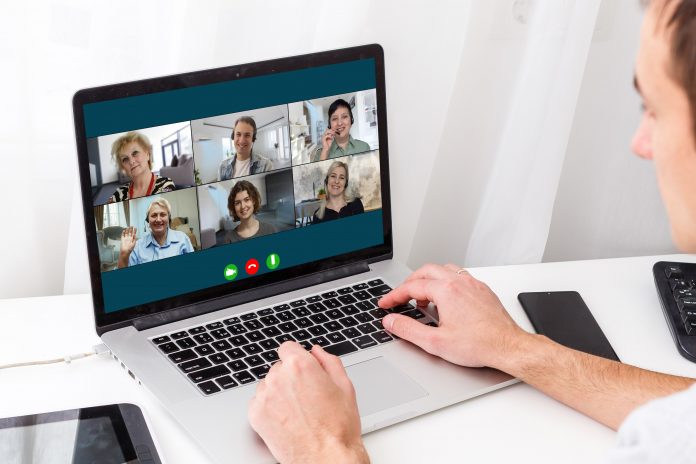 Over the last few years, virtual events have become an integral part of most business organizations. It refers to online gatherings where people come together and interact in web-powered environments rather than meeting in physical locations. Companies organize virtual events for different purposes such as training workers, passing around essential information, discussing specific matters, and career fairs.  
There are several benefits of a company holding events or meetings virtually. These include minimized costs for both the business owners and workers, providing flexibility for attendees, increased attendee count, helping save a lot of time, can accommodate as many people as needed, and others.
Virtual events aren't complicated as you think. However, they must be well planned to produce excellent results.
Here are some effective tips for holding successful virtual events for teams.  
1.Set Clear Goals 
One of the most important strategies when organizing a virtual event for your team is to set clear goals. These are the results you want to achieve by the end of the event or meeting. In simple words, you must understand why you want to hold the virtual event. This allows you to plan well in advance and invite the right people. Always strive to set specific, achievable, relevant, and time-bound (SMART) goals.
Just setting clear or SMART goals isn't enough. It'd be good to communicate them to people you expect to attend the virtual event. Doing so allows them to understand what to expect from the meeting and what is expected of them.
Communicating the goals also allows participants to prepare for the event. For that reason, you'll likely have a high attendee count.
2.Select The Right Event Date And Time
One of the reasons you could want to hold a virtual event is to engage with workers and update them about the company's progress. It's therefore essential to ensure almost every member of your team attends the event.
There are many reasons why you couldn't have all the workers attending your virtual event. One of them is poor timing. You need to hold the online meeting at the right time and date.
Research to find the date on which your employees aren't too busy with other activities. This will enable most of them to participate in the online event.
After selecting the date, you must be careful about the time you want to hold the event. This is especially important when dealing with teams from different world locations with different time zones. It'd be a good idea to hold the online event at a convenient time for most of your team members if not all of them.
3.Choose A Suitable Virtual Event Platform 
If you want to hold a successful virtual company event, you must select a suitable platform. This is a tool that enables you to host online events, seminars, meetings, conferences, and the like.  
The selection of your platform will depend on what you want to achieve with your event. For instance, if you want to demonstrate something to your teams, you may consider choosing a tool that supports video calling.
Besides that, make sure you select the most available platform for workers. In addition, the platform you opt for should be user-friendly. That encourages more people to attend the event. Selecting a suitable platform is one of the most effective strategies for enhancing participants' experience.
4.Promote The Upcoming Virtual Event
Another thing you shouldn't forget when organizing a virtual event is to promote or market it. This is a practice of sending messages to invite people to the event. It helps create awareness about your intention to hold the online event.
Without promotion, no one will know about your upcoming virtual event. Make sure you promote your event to the right teams.
You can consider several methods to promote your upcoming virtual event. For instance, you can leverage the power of social media marketing or promote an event on your company's website. 
Besides, you can send direct emails and phone messages to the target audience. But whichever marketing strategy, you should be able to reach a vast target audience.
5.Conduct A Dry Run
Lastly, you may want to do a dry run to ensure your virtual event will be successful. This is a practice of rehearsing for the event.
You can do many things during the dry run stage. For instance, you can consider testing your equipment to see whether it's working well. This ensures you don't have any trouble during the actual online event.
Besides, you may consider finding a few people who can help rehearse for the event. Such people will act as your audience as you read your speech. Let them give you feedback about their experiences with your meeting. Doing so allows you to make changes or improve where necessary.
Apart from doing a dry run, you may also want to arrange for troubleshooting. This is important because sometimes, your virtual event hosting tool may experience a technical glitch during the actual meeting. It's therefore essential to have a backup plan in place.
Takeaway
Organizing virtual events is the way to go if you want to grow your company faster. This is especially true if you work with remote workers that may require regular updates about the company's progress.
Even if you don't work with remote workers, organizing virtual events would be good. It allows employees to attend meetings without leaving their offices. It's one of the best ways to save time and money. For that reason, your employees will be more productive. You can implement the strategies explained in this post to organize a successful and inclusive online company event.