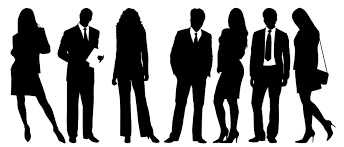 In this article, you will learn about the things which you need to know before hiring any temporary staffing services for your small or large business. As we all know that there is a bundle of companies providing staffing services to small and large businesses. But through the given information you can easily understand what things you should keep in mind before going to starting work with them.
Why You Hire Temporary Staffing Agency?
Due to the increase in population the competition of getting jobs also increasing day by day. So everyone in search of a job vacancy to apply and get the dream job according to their skills and need.
Finding the best-skilled employees always been a huge challenge for small and large companies. By advertising the vacancy for the employees and then receiving a bundle of applications against the vacant seat. Filtering people through applications and then taking their interviews. Then lastly deciding a salary with them and signing agreements for the long terms policies.
The process of hiring takes a lot of time and money to be used for the purpose.
On the other hand, temporary staffing companies get these all burden of hiring employee on their shoulders. You just have to find the right staffing agency for your work and give them the details that which kind of skilled employee you are looking for.
Staffing agency work as a middle man between the companies who want to hire and the employs who need work. Some multi-skilled people register themselves for part-time and full-time jobs.Through these skilled people, the companies get easily the desired person for their vacancy which helps both parties.
Also read: 20 Invoicing Mistakes That Need to Be Avoid in Small Business
Looking To Hire Temporary Workers
Know you can easily understand how the temporary staffing agency plays its role to find a reliable person for your company quickly. If you are thinking to find temporary workers for your companies work for a short term period then hire temporary staffing services to do this task.
Whether you require additional help to deal with an annual rush or to cover for workers who are on leave or medical leave, temporary staffing always here to solve your problem.
As you are looking for workers to do a limited task. So the temporary workers are not with your company for the long term. In the future, you still need the help of Temporary Staffing to find useful workers to do your task.
To get the most useful advantage out of your temp workers, you'll need temporary staffing tips. Here are seven must-know temporary staffing tips.
Temporary Staffing Tips To Hire
Select The Right Staffing Agency
The most important task is to find the right staffing agency. As there are many staffing agencies in the market place. But only a few of them fulfill their promises. So if you need quality work from your hired employs then go in-depth while taking any temporary staff services.
Preplanned For Your Needs
If you need the quality skilled workers for your company then do it wisely. If your business needs temp workers on a seasonal basis then contact the staffing agency before the hot spot. They will take care of your needs for the future which helps to hire skilled employees.
Describe Your Need Briefly
If you want to hire an employee for a full or part-time job. Just describe your needs in detail while working with an agency. Because this is the thing which helps them that what kind of skill and employs looking for. So they filter your needs through their whole database to give you a valuable service.
Be Upfront About Your Expectations
All ways explain your expectation in detail to the agency. Because many of the companies didn't explain their needs properly and it affects both parties in the end. For example, if you expect from the temps to work in the night shifts or in the vocational day's then discuss with the staffing agency first. Because everyone has their own routines to work.
5. Treat Your Temps Worker Nice
In many companies, the working behavior for the temps and their present employs is not the same. So it's good if you can provide a friendly working environment for your temps. This will increase the working efficiency of the newly employee to be more productive.
Also read: 3 Ways to Improve Communication at Your Small Business