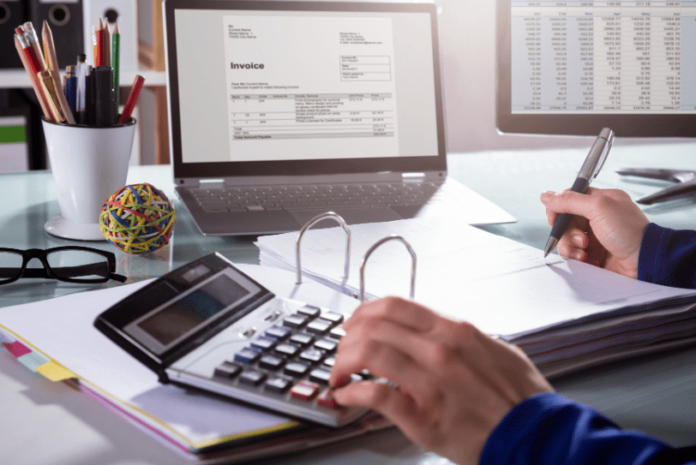 When tax meets technology! The role of digital tools and technology in taxation is growing. According to reporting leader, Jon Dobell and the EY global compliance the power of technology have certainly reformed tax functions in the future- blockchain, data analytics and AI have profoundly transformed the overall accounting profession over the next decades. We all have heard about artificial intelligence and blockchain that will bring radical change to this profession, advancing everything from conducting audits, and firms are structured to the kinds of practice initiated for CPAs performance.
So what top technological advancements are serving accounting automation and demonstrating premium roles for accountants? The lists of five must-have technologies for 2020s tax practice vision are shortlisted below:
1. Cloud Computing
An Internet-based computing technology, Cloud computing offers shared computer processing data and resources to smart devices, computers and other associated devices on demand. It helps accountants to practice tasks related to accounting from any given location. Moreover, it delivers the ability to generate financial reports and information via cloud- Opens up a whole new path for the accountants to collaborate with their respective clients.
Engage with a pay-as-you-go model, and focus more on developing business strategy instead of configuring Tax detailed processes.
2. Artificial Intelligence & Robotics
Another note-worthy technology, Artificial intelligence and robotics is helpful in generating complex and repetitive tasks along with processes, automatically. Recorded to deliver extreme accuracy, AI increases efficiency by reducing operating costs. In today's accounting industry, these are some pertinent emerging technologies that provide phenomenal support for the transitional role in terms of tax practice.
However, the Institute of Management Accountants (IMA) and the Association of Chartered Certified Accountants (ACCA) states in their report, called 'Digital Darwinism': "thriving in the face of technology change". Although it is difficult to replicate the human brain, the demonstrated ability of AI limited 'intelligence', includes: comprehend and determine what is necessary and important, learning from experience, managing complex situations, being imaginative or creative, observing visual images, and other remarkable characteristics.
3. Innovations in Tax Software
Presently, the tax software has offered improved accuracy for performing any tax compliance. While lowering down the margins of error – individuals or businesses like to embrace functional technology in order to prevent issues with stakeholders and avoid tax penalties. Advanced tax software streamline audits by performing in a more efficient and effective way.
Still submitting tax returns by paper? Think carefully! Look for more prominent solutions as the advent of better collaborative portals and electronic signatures, delivering a tax return is no more a complicated procedure. Today, electronically-enabled features are the only way to go for tax filing. Just forget about CDs, email and memory sticks. Considered as the widely accepted method, the portal solutions are safe, easy and secure- also allow easy collaboration between companies with clients.
4. Social Media
Today Social media has become an indispensable tool for every sector. Firms which are seeking prominent engagement with their present and potential customers and clients while flourishing their brand reach, make the most of social media platforms. Jim Bourke, CPA/CITP/CFF and Gary Boomer, CPA/CITP of Boomer Consulting Inc. at accounting firm WithumSmith+Brown represent social media as a revolutionary tool evolve their accounting practice-  developing a marketing platform and valuable sales and instant connection with present and potential clients. For long-term marketing strategies, the implementation of Social media should be involved  to amplify the effectiveness of profitable tax practices, sales tax filing, and other business development and marketing efforts.
5. Mobile Accounting
For a prominent digital tax administration lifecycle, accountants are increasingly dependent on digital technologies- mostly their mobile devices to access and submit data. As digitalization has paved the way to many opportunities for tax administration through mobile connectivity, it bridges clients with their accountants.
Most of the companies are investing into developing higher levels of digitalization for tax and account management- Xero, the company is presently transforming the tax operation through technology, and developing to launch the mobile-age-accounting. The developed mobile apps offer accounting firms to practice their business management while on-the-move. With the help of this application, business firms can deliver:
· Send invoices
· Reconcile
· Add receipts
· Reconciliations between financial statements
· Make adjustments in tax return
· Create expense
All these claims are managed from laptops, tablets and smartphones, through the filing systems of the Tax Authorities of the nations in which they perform, and Enterprise Resource Planning (ERP) systems.
Do we really need technology for managing tax?
Emerging technologies and Digitalization have opened diversified doors to innovation and opportunities, and for tax administrators, harnessing the power of technology through advanced analytics and big data enhance tax administration, facilitate taxpayer compliance and counter fraud. Here are the few notable advantages associated with the administration of technology in the accounting industry, scroll below for quick wrap up:
i. Providing a competitive edge to all business drivers
ii. Firm and error-free tax strategy and implementation
iii. Reliable data for practicing audit
iv. Perform more complex functions
v. Measuring economic activity
vi. Real-time access
vii. Analyzing data
viii. Faster process
ix. Preventive any risk of inconsistency
x. Cost optimization
xi. Constant update of deviation and trends
With the "right" tools deployed, the process of tax practice could result in a better and more profitable tax management! Access to the faster software, and reap the benefits of business operation. Embracing these tools will prove to be of great significance to both of you and your firm for sales tax filing.