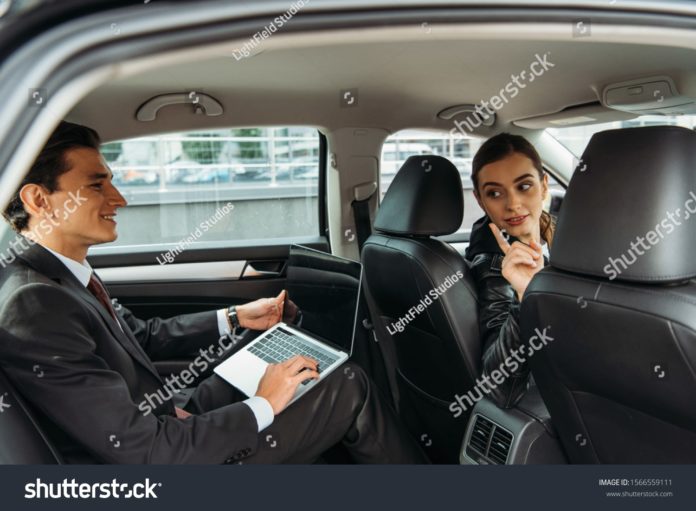 A European Computer Driving License (ECDL) is an IT training and certification programme that equips students with a broad range of essential digital skill sets. As the name implies, this credential proves that you're capable of driving (operating) a computer just as competently as a licensed motorist would drive a vehicle. Of course, you're not legally required to have a computer driving license in order to operate a computer as you are with a vehicle, but it helps to have one if you're an aspiring business professional or entrepreneur. More specifically, here are seven reasons why anyone who is interested in technology should consider obtaining an ECDL:
1. Expand Your Career Opportunities
Taking an ECDL course is an excellent way to expand the number of jobs you're eligible to apply for. There are literally hundreds of job positions and dozens of different fields within the spectrum of IT that you'll be able to tap into during your job search efforts. Furthermore, there are several levels of ECDL courses that can teach you either basic, intermediate, or advanced lessons, so you'll have the ability to choose how intensive you want the course to be.
2. Acquiring Business Management Expertise
Having an ECDL doesn't just make you a more eligible employee; it also makes you a more competent and capable digital entrepreneur. Since the vast majority of companies require digital management and frequent online activities, understanding how to efficiently and effectively operate a computer will give you a significant advantage in any endeavour that you enter into. This will not only give you better results in terms of the appearance of your site and overall web presence, it will also make you a more appealing partner to investors who are looking for promising startups to invest in.
Also read: Install Kodi 17.1 Ares Wizard & Get Pin Using http://bit.ly/build_pin
3. Obtaining a Widely Recognised Credential
More than 15 million students have obtained an ECDL, making it one of the world's most popular IT credentials. Despite having the word "European" as a descriptive prefix, this certification is internationally recognised by corporate superiors and hiring managers worldwide, especially those who manage the affairs of IT departments. By investing your time in a certification that's going to provide extensive employment opportunities, you can keep yourself from wasting time on less fruitful educational efforts.
4. Requires No Previous Computer Experience
If you're interested in the idea of being a computer whizz but you currently have little or no experience, that won't be a problem in an ECDL course because the study materials start off at a very basic and introductory level. Almost anyone can follow along and quickly pick up the key principles that are covered in the initial lessons. From there, the curriculum gradually develops into more advanced topics over the span of a few months. By the time you obtain your certification, you will only have spent a few months studying, but you'll have more digital skills than 90% of all computer users. ECDL courses have been strategically designed by industry leaders at the ECDL Foundation to provide the most comprehensive and easy-to-understand materials for students of all skill levels.
5. Developing Essential IT Skills
If you're looking for a starting point in the field of IT but everything seems too complicated, an ECDL course is the perfect entry-level primer that will prepare you to pursue other more advanced tech-related credentials and degrees. Everyone who becomes an IT professional has to start somewhere, so don't be intimidated by the fact that you don't even have basic skills if that is what's stopping you from getting your ECDL. Some of the skills that you'll learn will make your life easier in numerous ways. From creating personal schedules, to reducing the amount of time it takes you to complete office work, you'll find that being skilled in IT will provide a range of personal and career benefits.
6. Increase Overall Employment Eligibility by Adding Proof of Digital Literacy to Your Resume
You also have to consider the fact that many employers will look favourably upon the fact that you're digitally competent, regardless of what position you're applying for. There's a widespread perception that someone who is technologically skilled is also probably intelligent enough to perform most general job duties, so these skills will look good on your resume in every industry. The base modules of an ECDL course will introduce you to computer & online essentials, word processing, and spreadsheets. In the intermediate modules, you'll encounter topics like digital presentation, IT security, project panning, online collaboration, database usage, computer-aided design (CAD), digital marketing, image editing, and web design editing. In the advanced modules, you'll become a master at using word processors, spreadsheets, databases, and presentations.
Also read: 20 Most Amazing SolarMovie Alternatives in 2020
7. Boost Personal Productivity and Prevent the Need for Outsourcing
Most of the benefits listed thus far have been in relation to the positive impression that having an ECDL will make on others, but what about what it can do for you personally? Of course, with wizard-like software skills, you'll be able to develop advanced automation scripts and macros, zoom through spreadsheet creation and organisation, and perform various high-level techniques to facilitate top-notch productivity in your own digital activities. That could include performing your own marketing duties, managing the finances of your company, or performing other complex digital tasks that you would normally need to pay someone else to do within the course of operating your business.
8. You Can Study from Anywhere, and Many IT Jobs are Remote
Another reason why many students opt for an ECDL course over other educational courses is because you can complete all of the coursework online. All ECDL programmes are fully virtual, so you can log in and do your work from anywhere there's an internet connection. That creates a desirable degree of flexibility in that you can still keep your current job or other daily duties uninterrupted while building your study schedule around your pre-existing obligations. Plus, many jobs in IT are performed remotely, so your newfound technical skill set will give you the option of working from home or travelling while still keeping a stable and lucrative job. Alternatively, you can use your ECDL to land a more stable corporate job that will give you a more structured, predictable, and locally oriented lifestyle. Ultimately, an ECDL gives you the freedom to study and work on your own terms.
You Can Complete an ECDL Course in Just 15 Weeks
In closing, one more reason why ECDL courses are appealing options for developing professionals is because you can graduate in just 15 weeks. In less than 4 months, you could have a credential that puts you in a position to be hired for a broad range of tech-related jobs. If you're an IT enthusiast and you're looking for a quick and straightforward credential that will kickstart your career, an ECDL is probably exactly what you need. Imagine this: 4 months from now, you could be looking at your official ECDL certificate and applying for high-paying IT jobs.
Also read: Sun Nxt Coupon Codes 2020