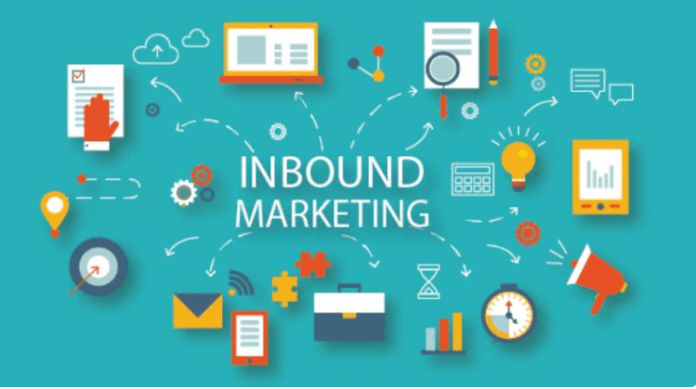 Inbound marketing is an effective marketing strategy for startup companies that focuses on attracting visitors and delighting them from the moment they click on a link. However, this kind of marketing strategy can take time to produce results, and many startups are looking for quick fixes. Here are 4 inbound business marketing strategies startups must try. Hopefully, you will find them useful. You may even apply some or all of them to your own company.
The first strategy is to develop a target audience. A startup should start by identifying their ideal target market and finding out what their objections are. While most people download free guides and do not read them all, you will get more targeted traffic if you create a content strategy that addresses these objections. Inbound marketing allows you to meet your ideal customer where they are – on their terms. Once you've narrowed down your target audience, you can focus on creating a unique brand identity and launching a website.
One of the most important inbound marketing strategies for startups is developing strong content. While it might seem like a straightforward task, developing a strong content strategy can be challenging, and it takes time to develop an informational and interesting content strategy. Unfortunately, many startups lack the time to develop quality content or don't have the resources to hire writers. If you're struggling with this issue, there are plenty of outsourced options for creating content.
Another inbound marketing strategy for startups is to create a business case study. This will show customers that you have expertise in your field. Social media and review sites are excellent places to gain exposure. You can also take advantage of word of mouth marketing by promoting your e-book on social media. This strategy works well if you have a large target market and a lot of time to devote to your marketing.
Using social media to build a brand is a great way to promote your business and create brand awareness. A blog can be a great source of leads, and it's a great way to establish a reputation among potential customers. The use of social media is a very effective way to increase brand awareness. Whether your target audience is a small business owner or a large corporation, this type of marketing strategy can help them reach their goals.
Inbound marketing is one of the best opportunities for startups. This strategy involves creating valuable content online, including blog posts, infographics, ebooks, and reports. In addition to attracting customers, this process can also help you develop a brand. By creating a brand name and a brand page, your customers will become interested in your products and services. Inbound marketing is an excellent way to engage your target audience and delight them.
The most important inbound marketing strategy for startups is a good content strategy. Inbound marketing strategies are aimed at attracting and keeping customers. They work best when they are implemented early. A successful strategy will be one that focuses on developing content that meets the needs of consumers. While this can be time-consuming, it will pay off in the long run. A good product page will inspire customers to return.
It can be difficult to get started with traditional marketing. It's easy to get distracted by other things, and your startup is no different. While you're busy launching your business, it's important to make sure that your marketing efforts are effective. By using inbound marketing strategies, you can compete with bigger companies and generate more leads. Furthermore, inbound marketing techniques are less expensive than traditional outbound marketing and their effects are long-lasting.
Automated emails are a great way to follow up on abandoned carts. Automated emails can be sent to remind customers to return to your website and complete the purchase. Then, they should be rewarded for buying from your site. If you want to attract more prospects, you must automate this process. This is the best way to get the attention of your prospects. By automating your email marketing campaigns, you can reach more potential customers.
Also Read: How to Generate Bulk Inbound Leads Without Significant Cost or Complication