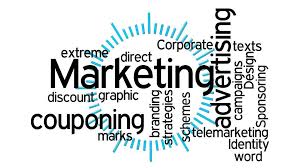 This is the era of internet and social media, people spend more of their time on internet doing their work rather than doing anything else. This brought the companies to promote their business and products on social media platforms. They make sure to include online promotion to their business plan to reach out a wider scope of potential customers. These most famous social media platforms include Twitter, Facebook, LinkedIn, Instagram, YouTube, and others. Social media marketing is slowly diminishing traditional marketing because of the excessive use of social media platforms. People have their reach to social media platform come across with so many advertisements while they are scrolling their news feed which make them buying products and a lot of the times they end up buying the products.
When companies promote their brand and product on any social media platform they focus on customer engagement. Companies address the concerns of their consumers and offer them a lot of other services which build respect for their brand and they gain customers' loyalty. Whereas, in traditional marketing customers has to spend a lot of their time calling customers and had to wait for their concerns to be which is a lot more time consuming.
10 Methods to Promote Business on Social Media
Utilizing social media to promote your business involves so many other effective methods than just inviting people to like your page or constantly uploading pictures. Safari SEO Company advises that Social Media Marketing is an essential element in a holistic online marketing strategy. For new and emerging businesses, your focus should be appearing as a business or brand that is selling products constantly not just appearing on the news feed of people social media platform.Social media has made it quite easier for both consumer and business to interact. Here are few extremely important methods that will boost and promote and business effectively on social media.
Check : Most Popular Social Media Apps
Choose the Right Social Media Platforms
Choosing a right social media platform is the first and most important thing to do. There are so many platforms and it's very strategic to share your content on right social media platform. Consider both your customers and business and determine that which platforms your targeted customers use the most and which is the best platform for your product.
Embrace User-Generated Content
If there is a customer who loves your product he/she is likely to share it on social media, embrace that content and with the permission of the creator share it as feedback etc. This will make other customers confident about the purchase as they see other people loving the product and will build trust for brand.
Create a Calendar
Posting too early or posting at 11th hour both leads to a low quantity content. Create social media content calendar to product effective and on time content. After creating calendar you can schedule your posts in advance and can make them more effective using hash tags, images, and links.
Cross-Promote Across Channels
Cross-promoting across channels is the most effective way of you to let your followers know that you have other social media accounts as well. It will act as a promotion of other accounts and will encourage people to follow those accounts.
Also Read : LinkedIn Marketing Tips
Encourage Engagement
Be interactive! Otherwise what's the point? Encourage more engagement, like, share, and comment on the other users' post who talk about your product. This way consumer will know that you are an active as well as social business.
Targeted Ads
Target your region, country, and audience! Right advertisement at right region makes the huge difference in sales. For example, if you are a brand that sells self-tanning products then your targeted audience would be region that has people with paler skin tone then the region with medium to dark skin complexion.
Avoid Over-Promoting
Don't promote your business in every post this is the one mistake most of the business make. Create content customers wants to see. Common approach of the marketing is to go by the one-in-seven rule which means promote your brand in one post and in other seven posts share article, as questions, and interact with customers in an interesting way.
Customer Service
One of the main benefits with social media marketing is that you can address customers' problems quickly. You might get positive feedbacks mostly but there could be few customers with concerns. Monitor your mentions and try to resolves complains before they increase this will satisfy your customers
Build a Community
Build a community of customers who like your brand rather than focusing on followers. Loyal customers interact with each other and are likely to promote your content.
Competitor Research
You can monitor consumers' reaction and comments on competitors post and can find out what consumers think about their content. This will help you in producing better content and promotions.
Last Words
Social media marketing clearly has a lot more beneficial aspects to it than traditional marketing. But you have to apply effective methods to promote your brands online. For example if you are a packaging company that is running promotions on various platforms as well first attract customers with your appealing custom boxes and then offer the content customers want to see. This will not only promote your brand effectively but will gain customers loyalty as well.
Also Read: Instagram Usage for Businesses