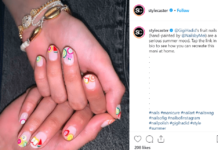 Fashion website owners and brands use Instagram to their benefit. Then, it is a competitive and fast-paced world out there, where every move matters. A fashion website must drive quality traffic, sales, and grab the attention of fashion buffs, thus building a strong community surrounding the brand. It is not about being trendy alone but your Instagram strategy for your fashion blog must spur a conversation, increase likes, share experiences, and sell your fashion garments and accessories.
Instagram is the best social media site where users discover and share new things, places, products, services, and lifestyle experiences. Did you know that 80 percent of Instagrammers connect with a brand sometime or the other? Here are three rules for your fashion website growth:
Fashion Content Strategy
Instagram is photos and videos, offering fashion businesses the creativity and flexibility to sell more than just a necklace or earrings, but an elite lifestyle. Today, shoppers no longer browse for clothes and shoes by scrolling infinite studio images on a fashion website. Many renowned brands are now designing the 'Shop from our Instagram' segment on their website. If you are not using this strategy, do so now.
Did you know that one-third of all Instagrammers have bought a garment they noticed on Instagram? Focus on strategies so that shoppers view your Instagram visuals and visit your product page to add items to their cart. You can learn more about Instagram marketing and fashion websites on platforms like Stormlikes.
Also Read: Fields That Can Benefit from Augmented Reality
Product Features On Instagram
Instagram is the ideal photo-sharing platform to display your fashion brand's style and new trends. It is equally important to share what makes your fashion garments, shoes, watches, and jewelry unique.
The popular fashion websites use the 80/20 rule when implementing their content mix. They believe that 80 percent of the content to tell your fashion story and the remaining 20 percent promote your products or items. Then, you must use the right balance of informative and promotional content. Your Instagram feed should not annoy prospects with too many product promotions but pique their attention instead with visual storytelling used wisely throughout the content.
These strategies matter and therefore, you must plan your Instagram content strategy to take your fashion website to the next level.
Lifestyle Content
Lifestyle content reigns supreme on fashion Instagram pages as well as websites. Instead of using standalone photos of your fashion garments, highlight how men and women would like to dress up at work, at a party, or when traveling. If you use lifestyle content and visuals, your website traffic may increase up to 12 percent provided you use appealing Instagram photos and videos.
Bigger brands focus on their photo-shoots outdoors to display fashion garments, where the concept was inspired. For example, if you are selling beachwear, you can show people wearing Hawaiian shirts, sunhats, and boxers with a dreamy scene of the sea and the sand.
Conclusion
Now that you have these ideas handy, implement these to boost the performance of your fashion website. It will eventually lead to increased traffic, followers, and sales.
Also Read: Reasons Why Your Small Business Needs SEO