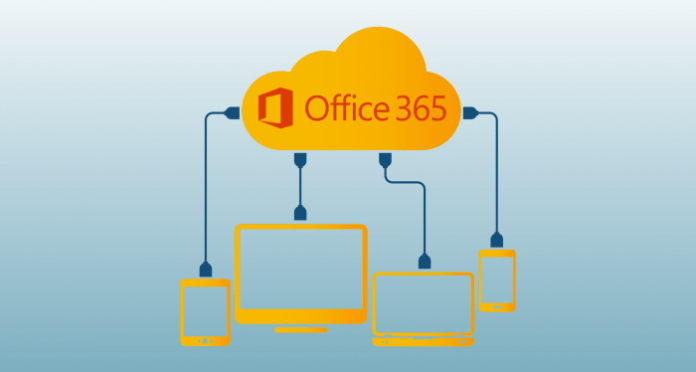 The Office 365 productivity ecosystem has stood the test of time as a reliable tool for data processing. In 2019, it recorded a massive global count of over 200 million active users, with the numbers rising consistently since then. While Microsoft puts its best efforts into maintaining its highly sought productivity tool, it also provides no guarantee concerning the protection of generated data. This is made evident by the Office 365 Shared Responsibility available in the Microsoft Service Agreement, where it expressly advises customers to use 3rd Party Apps to back up their data regularly.
While it is true that Microsoft provides its own traditional data backup service, getting a reliable 3rd Party Microsoft 365 backup for businesses is a better idea, especially if you're interested in eliminating the risks of data loss in your business.
Conducting a regular backup of your data is the thin line between losing a day or years of operations to data loss. But if you're not convinced that you should use 3rd party backup options, here are six reasons why you might be needing to change your mind soon:
INTERNAL SECURITY THREATS
It is not strange to hear of cases where an ex or current employee with access to company data maliciously administers company data. Even a company as big as Tesla recently suffered a devastating data breach to the antics of an insider who conducted an internal data security breach. The worst-case scenario is a disgruntled employee or ex-employee maliciously deleting company data. Without an efficient data backup solution, such individuals could quickly delete organizational data beyond the point of restoration. This could easily be averted if there is a 3rd party Office 365 backup always managing data storage.
AN OCCASION OF ACCIDENTAL DELETION
Human error is a leading cause of data loss and corruption. Since company employees are conventionally human, it's not strange to find that now and then, they're prone to mistakes that affect company data.
Data is exposed to the risk of deletion or overwriting; such losses might not even be noticed until it is too late. A business with multiple personnel working on the same documents is exposed to the risk of data loss.
MALICIOUS EXTERNAL INVASIONS
Data is exposed to the risk of deletion, corruption, or encryption by external forces.
Business data are exposed to external threats like phishing or ransomware attacks that give unauthorized access. Suppose data is lost to ransomware encryption without a backup. In that case, the organization is left at the mercy of the attackers to pay the ransom or risk the devastating loss of precious data.
RETENTION OF DEACTIVATED EMPLOYEE MAIL
When an employee leaves the company, you most likely to need to deactivate their business mails to cut off access to company data, but merely deleting their Office 365 mails doesn't just cut off their access to sensitive data; it also deletes such data since you'll also lose files created by those employees.
The most efficient way of averting such loss is having a consistent 3rd party Microsoft Office 365 backup for your business. Your data is archived so that you maintain control and ownership even when user accounts are deleted.
MICROSOFT CLOUD BACKUP ISN'T FOOLPROOF
Microsoft itself does not make a false claim of protecting your data on the Office 365 platform. Its native cloud backup service is vulnerable to disasters that cause data loss; this is why it strongly advises data owners to take proactive control of their data protection.
COMPLIANCE WITH LOCAL LEGAL REQUIREMENTS
In certain jurisdictions, local laws and regulations require that businesses keep data in-case it is needed for legal assessment. If a business wishes to remain compliant with such laws, it will need to guard its data jealously to reduce the risk of noncompliance.
Having a regular backup mechanism helps avoid this.