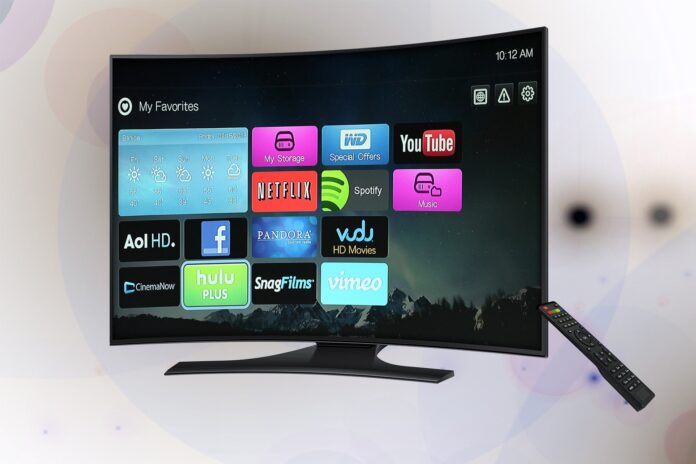 The TV has come a long way since it's humble cathode ray tube roots. Home entertainment systems have started to offer strong competition to the cinema hall experience. Whether it is large flat screen TVs that offer you the immersive picture quality of an actual movie screen or surround sound that does the work of cinematic sound, you're able to replicate all the best parts of going to the movies, right at home.
Not too long ago, LCD had ousted plasma screens to become the standard in most homes. LCD TVs were a lot smaller and slimmer than plasma screens, and therefore easier to manage. LCD also took off as the standard for most gadget screens, from phones to laptops and tablets, and so the economy of manufacturing worked in its favour as well.
Now, however, the sales figures for the older LCD TVs have dropped significantly over the past few years, and reports suggest they're going to continue to do so. The new trend is the LED TV, which is essentially an evolved form of the LCD TV that is backlit by light-emitting diodes rather than CCFLs. This allows LED TVs to offer larger screens and a wider viewing range, while actually slimming down the overall frame. The picture quality of LED TVs is also a lot better on the whole.
Also Read: Putlocker – Watch Free Latest Movies, TV Shows, TV Series & Best Alternatives
Understanding LEDs and LCDs
LCD stands for 'liquid crystal definition' and LED stands for 'light emitting diode'. First, it's important to understand that LED TVs are simply LCD TVs that are backlit by LEDs rather than cold cathode fluorescent lamps. A more accurate name for LED TVs would be LED-backlit LCD TVs, but since that's too cumbersome to say, the industry standard has boiled down to the simple LED and LCD distinctions.
Now, most LCD TVs happen to be backlit by LEDs rather than CCFLs, so one of the primary reasons that the sale of LCD TVs seems to be going down is that most TVs have evolved to using LED technology. This is because of 3 main reasons.
LED TVs offer better contrast and more colours
One of the most common statements in favour of LED TVs is that they have a much better picture quality than LCDs. This is true when the picture quality is broken down into colour, contrast, and degree of visibility. The diodes that light the liquid crystals offer much better quality backlighting for all colours, especially darker colours, which means they offer better contrast than CCFL-lit LCD TVs. The Mi LED TV 4A Pro is a model to consider if you're looking for exquisite colour range and quality.
LED TVs have a slimmer frame
LEDs are a lot smaller and slimmer than CCFLs, and this means that LED-backlit TVs are a lot smaller as well. Not only does this make for a sleeker, more efficient design, but it also helps you save on transport and packaging costs.
Another advantage of LED TVs is that they have a wider frame of visibility, which means you get near-perfect picture quality from a much wider radius. For great room-wide visibility, consider the LG 55UK6500PTC Smart 4K Ultra HD LED TV or the Haier 4K UHG LED TV 55B9500U.
Also Read: 13377x Torrents
LED TVs are priced higher, but consume less power
Since they run on efficient diodes rather than bulky fluorescent tubes, LED TVs are a lot more energy efficient than their CCFL-counterparts. They are, however, still distinctly more expensive than regular LCD TVs. However, with more and more features hitting the market, from streaming-service enabled Smart TVs to Ultra HD 4K TVs, LEDs are slowly becoming more affordable as well.
Consider, for example, the Sony Bravia 4K UHD LED Smart TV KD-55X8500F, which offers top-of-the-line functionality, and costs a little over Rs.1 lakh, as opposed to the Lloyd Full HD LED TV L32N2S, which goes for a more economical Rs.16,000. It goes without saying that the higher price of purchase is easily made up for with the amount you will end up saving in electricity costs.
If you're looking to buy a new TV for your home this summer, or are looking to upgrade your old one, consider investing in an LED TV. You may find that the overall quality of the product far outweighs the slightly higher price of purchase. What's more, if you purchase your LED TV on the Bajaj Finserv EMI Network Card, you can easily divide its cost into easy EMIs starting at just Rs.1,999.