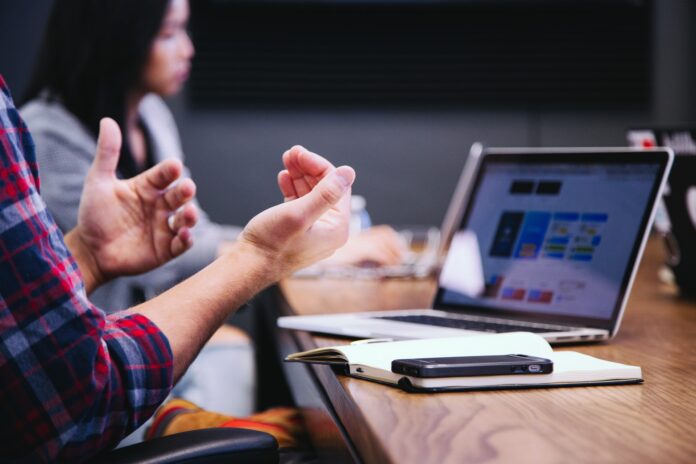 In this day and era of digital marketing, a website is extremely essential for your business. A website comes with a lot of advantages. It is a great way to keep your customers updated regarding the launch of new product or services, help your customers when they have a query after buying a service or product and establish a relationship of trust with your customers.
While traditional ways of marketing are still relevant, especially with the availability of Affordable TV Service, in this era, a website is a staple for a business.
Here are a few things that you should keep in mind while designing a website for your business.
Easy Navigation
Always keep in mind that you are designing a website for convenience. Its purpose is to allow your customers to easily browse through your products and services. Nothing can be more frustrating than to keep navigating through pages and pages of information and still not being able to find what you need. This ultimately leads your customers to lose interest even before knowing about your business. It does not matter how visually appealing your website looks, if your customers cannot navigate through your website, you will not be able to convert your traffic into potential sales.
Navigation affects everything; it determines how high you will rank and how much traffic you will get from search and ultimately your conversion rate. It is an important point in determining what percentage of visitors convert into leads and customers. Simple steps like avoiding drop down menus, limiting the number of items in your menu, making your website mobile friendly etc. can help customers to easily navigate through your website.
Faster Loading Speed
Imagine you want to shop online for your favorite shoes, you open a website waiting for the catalogue to load, so that you can browse the newest collection that has made its way to the market. You are excited, but the website page does not load. The excitement turns into frustration and you eventually go back or close your browser. This is an example of how a slow loading website page may cause you to lose potential customers. We live in a fast paced world. Most of us do not have the time and patience to wait for websites to load. Although it sounds redundant, but our patience level and attention span has reduced over time. We have high expectations from technology and one of the ways to stand out from your competitors is to meet those expectations.
Ensure that your website loads within seconds. It makes a great difference in generating more traffic and retaining already existing customers.
Invest In Content
Your content is one of the key features of your website. Words weigh a lot when it comes to gaining the trust of your customers. It is important to define the fine line between too many words and too less words. As discussed before, the world we are living in has lead to shorter attention spans, so you have to ensure that the content you add to your website is engaging, easy to read, and useful for your customer.
You may want to take up content writing courses for this purpose or if you have the budget you may want to hire people for this task. Content writing is no doubt a talent, but regardless it is a skill that you can improve with knowledge, experience, and practice. Your website content should be legible and brief, it should be authentic, with thorough grammar and punctuation checks, and reliable.
Maintenance Is Important
The initial experience of designing a website can be fun and thrilling. You get to know about new techniques, get to execute new ideas, and explore ways to make your website engaging. However, we often forget at that time that we also have to maintain this website. This includes ensuring that all links whether internal or external direct to the right pages, there are no blank spaces in place of images, and the data on your site is updated, including contact information, working hours, new launches, and other industry-related information.
Since setting up a business can be a daunting experience and initially when you want to establish a strong foundation you may work single handedly on operations, marketing and management part of your business. At this stage, keep your website less technical so it is easier to update and identify problems.
Aesthetic Design
Design is one of the important features that determines how many people coming to your website can turn into potential customers. It is wise to first observe the websites of businesses that are already in the industry, and take advice from people who have experience in this relevant field. You should invest your time in looking for a modern interface, which is appealing to the eye and also easy to use. If it looks like it was created in the 80s, you cannot establish the trust with your customers that is required, it should allow people to find the information they need faster without asking for assistance. It must work impeccably, ensuring that there are no out-of-date design that does not work properly on contemporary devices.
In Conclusion
We have shed light at the major aspects of a website that are important to generate traffic and to retain existing customers and build new ones. These points can go a long way in ensuring a strong architectural skeleton of your website.