With 2021 predicted to be a year full of transformative development, along with disruptive technology advancements, it's necessary for HR professionals to remain aware of the latest trends and be prepared to adapt them quickly to ensure their companies remain at the forefront of innovation.
If you want to know some of the biggest trends coming in 2021, keep reading. You can learn more about some of them here.
1. HR Innovation
Innovation in the HR departments can be seen as HR professionals begin to set the pace using the latest performance management models, new ways to reduce biases, new learning methods, and all new approaches for recruiting and training individuals. One such innovation is Applicant Tracking Systems, which makes it easier than ever to handle the hiring process for all employees.
2. A Surge in People Analytics
With the ability to offer insights into a company's workforce, help companies keep talented individuals on-staff, and find employees who are most likely to leave, using People Analytics is becoming more relevant as 2021 gets closer. The data provided lets HR professionals have a deep and thorough understanding of their employee's concerns, needs, and more.
3. Talent Sourcing Changes
Today, the norm has been shifting from full time employment trends to a blend between hiring part time workers, those who follow a flexible schedule, consultants, and remote workers. With this approach, the way HR professionals are recruiting candidates is changing, too, and technology is leading the way.
4. The Popularity and Increase in Use of Wellness Apps
With a greater understanding that all employees need to be physically and emotionally well to perform at maximum levels in their positions, more HR managers are taking the necessary steps to make sure their workers are being empowered and monitored to ensure they are taking care of themselves.
To this effect, the use of wellness and health apps are being adopted rapidly to measure worker performance, fitness levels, and activity levels. This has helped in providing improvements in mental well-being, health, and engagement across the modern workforce.
5. Cloud Migration
Thanks to the use of cloud based HRMS, talent management services, payroll, financials, and an array of other ERP solutions are now being offered in the cloud. No longer is it a question of "if" your company is going to move to a cloud-based system, the questions being asked and that HR professionals need to ask include" when this will happen" and "how it will be handled."
6. The Increased Adoption of Intelligent Self-Service Tools
There are other changes coming, too. There is a very fast shift toward a more intelligent and data driven digital organizations, along with improve analytical and self-sufficient employees. This is a need that is increasing the requirement for tools that are able to fully integrate an array of systems, such as help-desk interactions, employee communication, document management, and case management.
With employee experience platforms and self-service, your HR department will have the required backbone of an employee service center, which can help businesses in an array of issues, such as simplifying the training process, reporting expenses, tracking time, and virtually any other common HR functions.
7. Intelligent Analytics and Apps
Another factor that is changing the HR industry is machine learning HR applications. Not only are these changing how work is done, but the overall structure of the workplace, too. There are now apps that HR professionals can use for almost every aspect of their job, such as finding and attracting new talent, analysis of worker performance, applicant tracking and assessment, internal management, enterprise management, and more. Each of these apps is helping to enhance decision making by using machines as a collaborator and tool.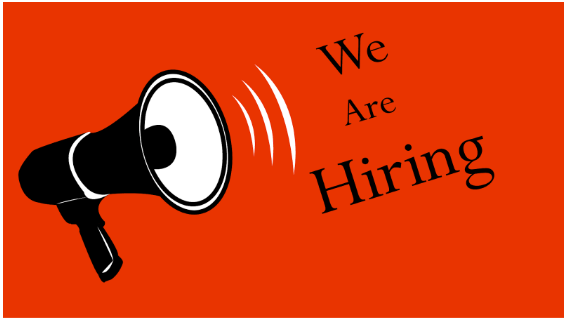 8. Smarter Recruitment
The market for new, innovative recruitment tools is growing thanks to new innovations. As a result, HR departments need access to tools that help them find the right people with the right skills and capabilities, rather than just cognitive and technical abilities.
Many companies are also outsourcing their background checks to streamline the hiring process. Hiring third-party checkers saves them considerable time and money, making it faster and cheaper to vet potential employees
Getting the HR Tools You Need for Ongoing Company Success and Strength
When looking into HR tools and applications, you'll quickly discover there's a huge selection of them available today. This is good news, as it means you have more options to help manage your workforce. With the latest HR trends and technology in place, you are helping to ensure your department is able to take care of the company's entire workforce.