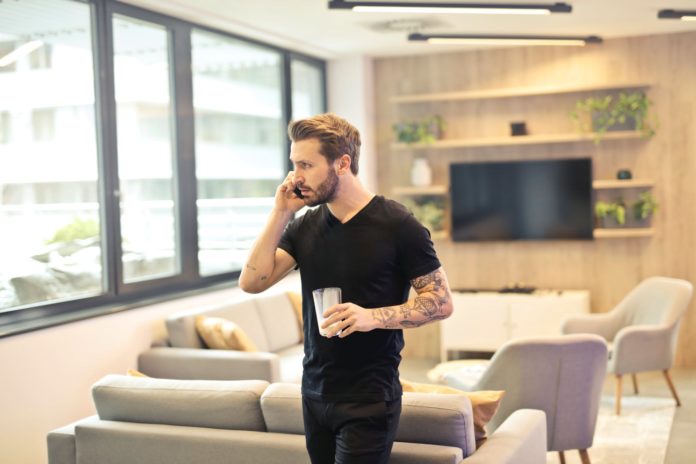 Prankster
This highly realistic prankster app will keep you entertained for weeks on end, giving you the very best that prank call apps have to offer.
For the best prank calls of all time, you need to take your prank dial game to the next level by choosing a pre-recording from over a whopping 200+ available, all realistic enough to fool the same person multiple times.
This unique selection of pre-recordings is also offered in several languages, making it quite a versatile app.
An example title would be 'Overdue parking ticket from 2012' which claims that the caller owes him £220 because of a parking ticket owed from 2012, including interest.
Other prank calling scenarios include "Calling My Girlfriend Is Not Advised", "Call After Car Hit Accident" and many more.
So how do you use it?
Step 1: Choose the pre-recording you want
Step 2: Enter the phone number then call.
Step 3: Listen in real-time or listen to the recording afterwards.
It's so easy you don't even have to think about it.
Pre-recordings are also customizable, allowing you to input the name of the person you're pranking, so it is more realistic and personable.
Best of all it's free, you get 3 free prank calls every day, and get even more if the app is recommended to friends to download.
Ownage Pranks
Do you sometimes listen to prank calling videos which are submitted online? Then it's likely you've heard a prank call made by Ownage Pranks.
Ownage Pranks is a youtube channel where prank calls are uploaded regularly targeting low rated businesses via Yelp, making for the funniest prank calls online.
They currently offer a free prank call app which offers among the very best pre-recordings in the market today.
Browse their vast selection of prank scripts which are categorized under different headings like Dating & Love, Work, Jobs & Workplace, Featured and many more.
Some pre-recordings examples included are:
'Stay Away from My Boyfriend': A prank call where an angry girl calls accusing the caller or stealing her man.
'You Killed My Cat': This features one of Ownage Pranks fan favourite character's Buk Lau. Buk Lau accuses the caller of killing his cat and insisting he or she pay for the cat's funeral, costing $500.
Responses are well anticipated and made due to the app's speech recognition technology, making the conversation more natural and convincing. It can even tell if a reply hasn't been made and will react accordingly.
So how do you make the prank call?
Step 1: Choose a pre-recording
Step 2: Select the contact from your contacts list
Step 3: Call then enjoy
It's that easy!
The call will be recorded so you can share with friends and can be uploaded to the Ownage Pranks Hall of Fame. This online community features the funniest Prank calls made every day, so feel free to create a submission yourself.
Avoiding suspicion and not getting caught is also a priority for the Ownage Pranks app as your Wifi will be primarily used for making calls. Standard Prank calls from your phone company allow for a higher risk as your caller ID is far more likely to be found out.
Phone Booth Free 2- Fake Dial A Prank Call or Fake Optimized for iPhone 5 & IOS 7
If you've ever played the board game Monopoly, you would have received a 'Get out of Free Jail Card' at some point during the game.
This app is that Get out of Free Jail Card. If you're trapped in a bad situation like a boring meeting, awkward reunion or bad date then Phone Booth Free 2 is the perfect app for you.
Phone Booth Free 2 allows you to schedule a fake call to your phone, making it seem you're receiving an actual phone call. This can give you a valid excuse to leave any situation, making it easy to deceive just about anyone.
It can also be a great prankster app as you can choose your favourite celebrities to call you, fooling and impressing friends. Celebs such as Rihanna, Ryan Gosling, Justin Bieber, the Queen (if you're British like me), and many more are all available at the click of a button.
If you want to organize a call to yourself, it's easy.
Step 1: Type in the fake caller name with a customized ringtone and wallpaper, which should match your iPhone settings to avoid suspicion.
Step 2: Schedule what time your fake call will ring you.
Step 3: Wait and answer the call.
If you happen to miss the call, you will receive a missed call notification, making the call appear even more authentic.
Also Read: 1337X Proxy, Piratebay Proxy, Limetorrents proxy